The Best Pumpkin Bread Recipe. Ever.
An indulgent Pumpkin Bread Recipe that stands out from the rest and you'd never know it's vegan.
It's Pumpkin Season. Give me all the lattes, patches and pumpkin-anything there is and I am all over it. With pumpkin season comes baking. After a long hiatus during the summer months, it's time to start baking those savory and sweet recipes that make you want to stay in your pjs all day. For me, this is it. The one recipe I am known for during Pumpkin Season. It's a recipe I began making a few years ago and has quickly become the one that friends and family are always asking for.
This pumpkin bread recipe takes less than 10 minutes to prepare, most (if not all) the ingredients are in your house already and it's vegan.
So without further ado, here is the best pumpkin bread recipe you'll ever make.
The Best Pumpkin Bread Recipe. Ever.
Ingredients:
1 2/3 cups all-purpose flour

1/3 cup light brown sugar

1 cup granulated sugar

1 teaspoon baking soda

1/2 teaspoon ground cloves

1 teaspoon ground cinnamon

1/2 teaspoon ground nutmeg

1/3 cup vegetable oil

1 (heaping cup) pumpkin puree (I tend to use the whole can)

1/2 cup chopped toasted and salted pecans
Directions:
Preheat oven to 325 degrees.

In a large bowl, mix together first seven dry ingredients.

In another bowl, blend pumpkin, oil and chopped pecans.

Combine all ingredients and stir well until smooth. Spoon into greased loaf pan and spread out batter with a spatula so it's even.

Bake between 1 hr to 1 hr 15 min depending on your oven. Cool thoroughly.

Serve as is or topped with butter, cream cheese or seasonal jam.
*Recipe adapted from Food52.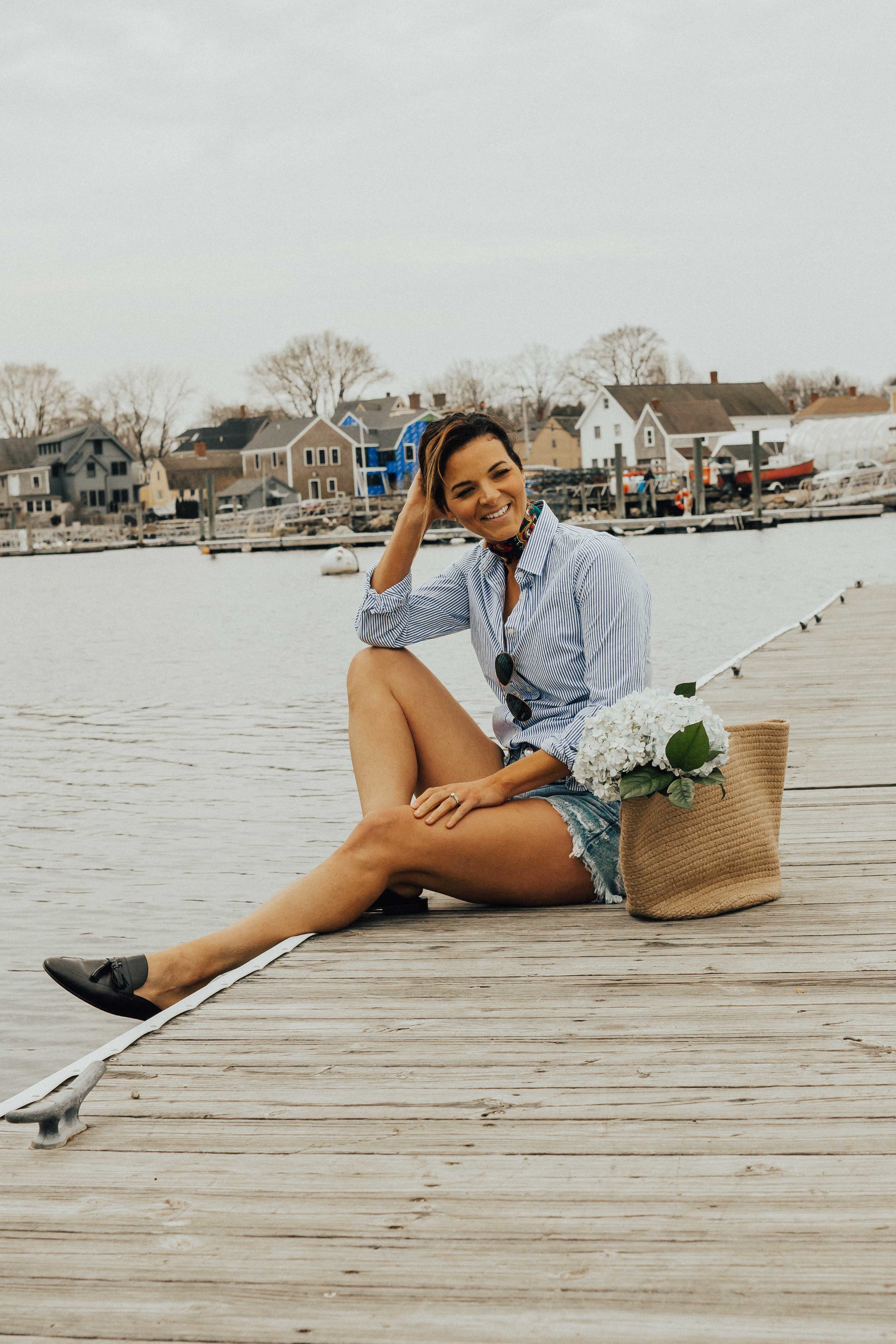 Heart and Seam is a life and style blog that celebrates fashion, beauty, wellness and positivity. Our mission is to create an online resource for women that inspires and encourages through relatable and attainable creative content.