Best of September 2018
A Recap of the Best Performing Posts and Products You Loved for the Month of September.
I saw a fellow blogger create a post similar to this and absolutely loved the idea. We're all so busy with our day-to-day lives so some of you may have missed a blog post or two over the last month. Today, I thought I would round-up the three most popular posts from September as well as the top 3 products you purchased on the blog.
This Month's Top 3 Blog Posts
3 Wearable Fall Fashion Trends. You seemed to love the post on my Fall Fashion picks. I have been seeing so great animal print pieces out there this fall. I must admit that is my favorite trend and the most wearable. Have you been wearing any of these trends this season?

5 Fall Handbag Trends. I posted some really cool handbags at the beginning of the month and loved that you seemed to like the post as much as I did. I had a lot of fun putting it together. I am a firm believer that adding a statement bag into your wardrobe can really take an outfit from ordinary to extraordinary.

3 Reasons to Invest In High-Quality Boots. There has been a lot of great feedback on my post from last week about investing in high-quality boots. It seems like you tend to agree and most of you share a love for Hunter boots as much as I do.
TOP 3 BLOG POSTS IN SEPTEMBER 2018
Why Investing in High Quality Boots Will End Up Saving You Money In the Long Run.
How to Style the Latest Trends for Fall 2018.
Must-Have Handbags for Fall
Top 3 Best Selling Products | September 2018
Agolde Parker Vintage Denim Cutoffs. I swear these shorts have probably been the most-sold item of the summer and hasn't slowed down as we transition into the cooler months. It looks like they have most every size right now too!

Rose Satin Duster- This rose duster is right on trend for the fall season and I featured it paired with the denim cut-off shorts listed above. It also comes in a black satin which would work so perfectly for the upcoming holiday season too. I love the mid-length of dusters and that they come is now many different prints and textures. There is truly something for everyone.

Halogen Blousen Cardigan. So this one came as no surprise and unfortunately, it has already sold out but I featured this cardigan a few months back in my Nordstrom Anniversary Sale Picks and it seems that many of you had your eye on this cardigan for a while now. For those that missed it, I featured a similar cardigan below.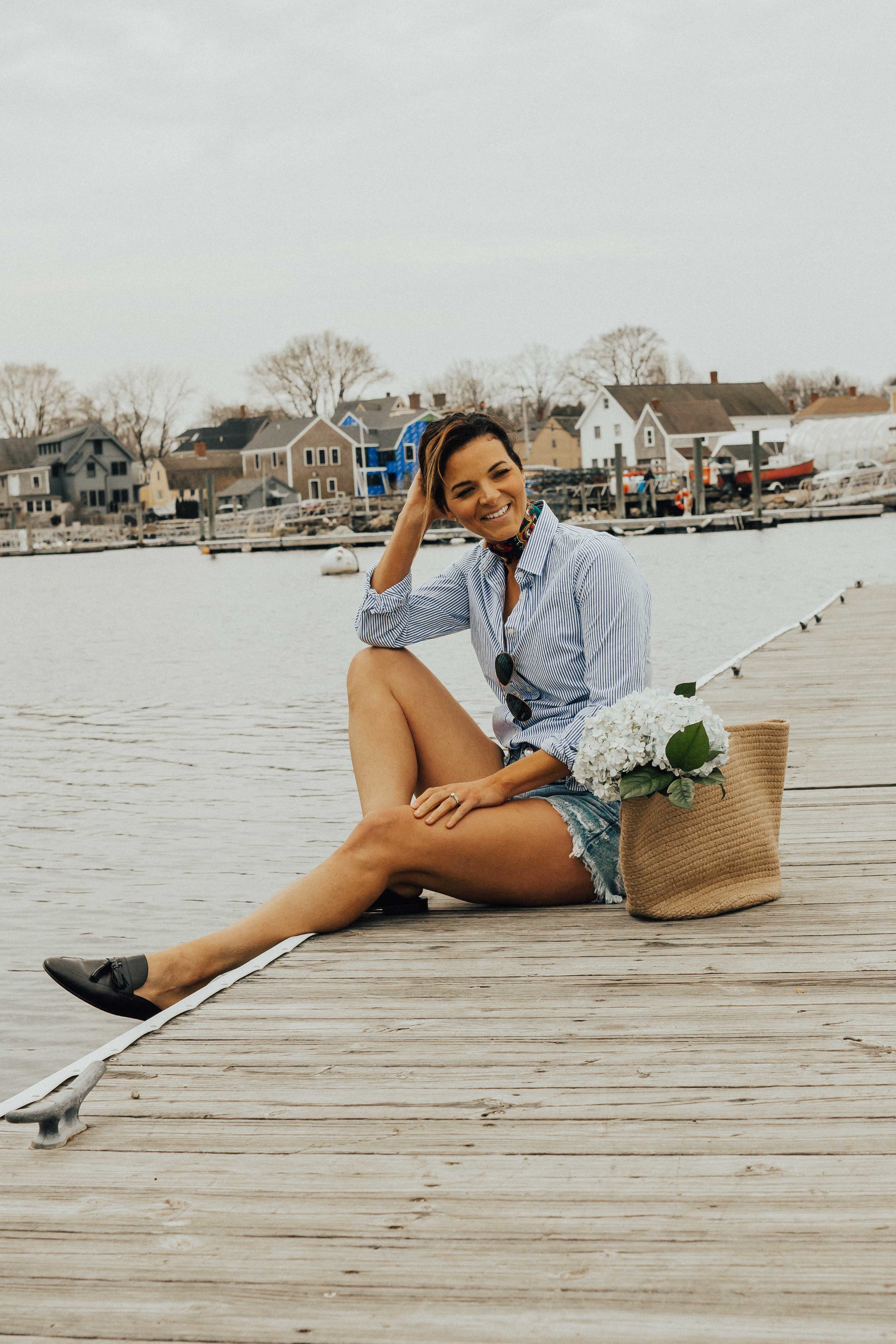 Heart and Seam is a life and style blog that celebrates fashion, beauty, wellness and positivity. Our mission is to create an online resource for women that inspires and encourages through relatable and attainable creative content.