How to Wear Over-the-Knee-Boots Over 30
Ways to wear over-the-knee boots at any age plus tips and tricks on how to style.
Over-the-knee boots can be a challenge to style. I have experienced it myself and have often questioned whether I made the right purchase. I see countless images on the web, on Pinterest and styled perfectly on celebrities and wonder how to pull off the same look. Over time, I've come up with some ways to style my OTK boots while embracing my shape, age and incorporating into my existing wardrobe. Below are my tips on how to style over-the-knee boots at any age and every body type.
HEEL HEIGHT MAKES ALL THE DIFFERENCE


Opting for a lower heel rather than a stiletto or chunky heel is the first and easiest step to styling for any age. I invested in these a few years back and opted for a lower heel to make sure I was able to incorporate into my existing wardrobe while still staying true to my current style and noting my body shape. I do love the look of a higher heel over-the-knee boot but it just doesn't suit my lifestyle.


LESS SKIN, MORE STYLE

Making sure that you are keeping your exposed skin to a minimum is key to having an over-the-knee boot work for you. Pairing a OTK boot with a skirt makes sense as long as the skirt or dress is not too short. If you do opt for a short skirt, I would suggest wearing a dark pair of tights for added coverage and to create more balance.


OPT FOR TAN OR GREY RATHER THAN BLACK

Don't get me wrong, I LOVE my black OTK boots but I think tan or grey boots would also work with my wardrobe especially with casual day-time looks like jeans and an over-sized sweater. I think the muted tones provide less contrast and more subtlety than a black boot. I am loving these!


REMEMBER TO ADD BALANCE

Let's face it, over-the-knee boots are sexy by nature. To tone down the sexiness it's important to add balance in the form of extra coverage or looser fitted clothes. For example, a look with fitted denim jeans and OTK boots work well with an over-sized sweater dress or long, loose fitting cardigan sweater.


DON'T FORCE IT


Staying true to your personal style and lifestyle is most important when building a wardrobe that stands the test of time. If you feel as though you're creating an outfit that feels "forced" then skip it. Remember that your wardrobe is a positive form of self expression. Your outfit choices should make you feel confident, happy, and comfortable. Incorporating over-the-knee-boots does not have an age limit and can work with every body.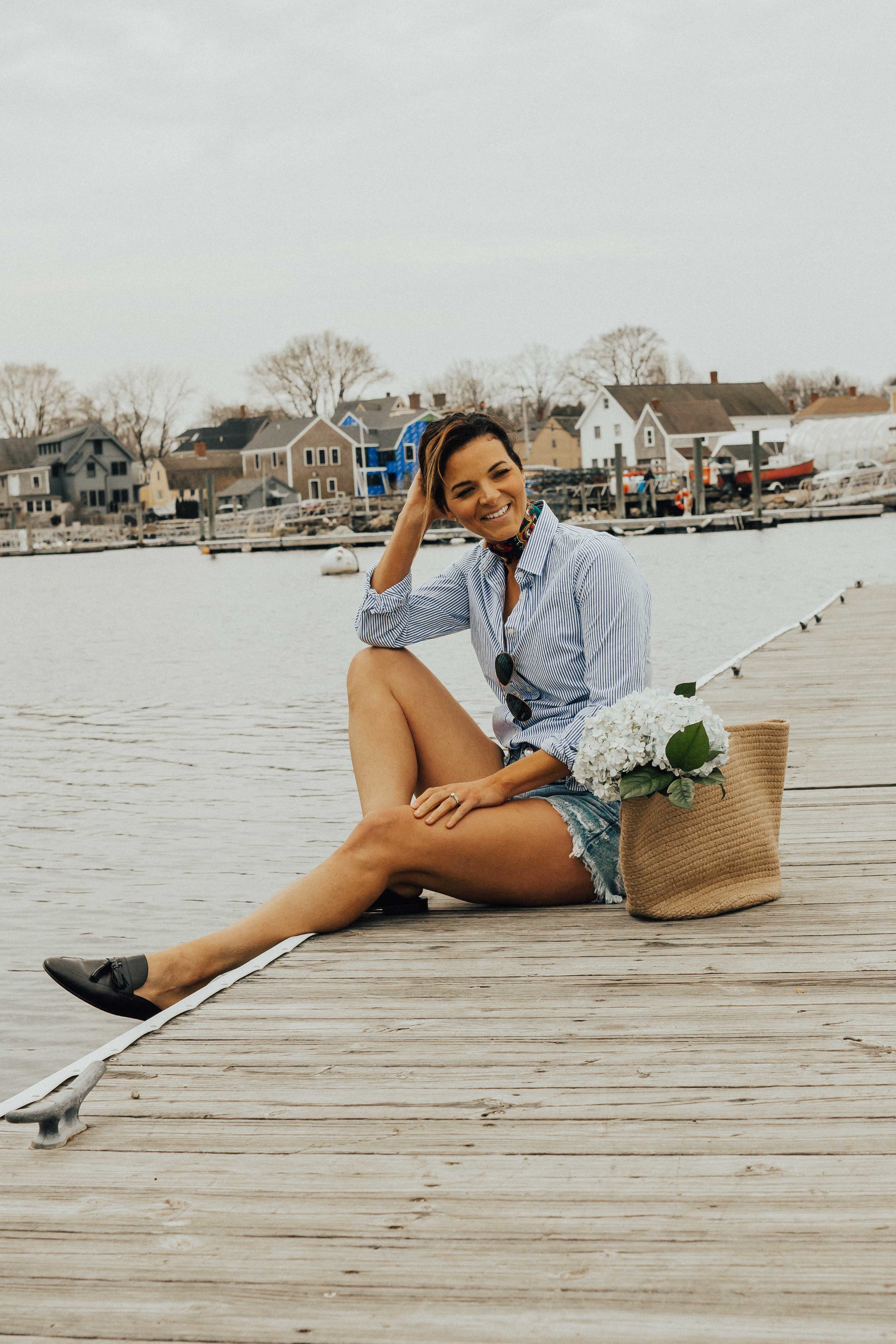 Heart and Seam is a life and style blog that celebrates fashion, beauty, wellness and positivity. Our mission is to create an online resource for women that inspires and encourages through relatable and attainable creative content.