Gift Ideas for the Tech Junkie

gift ideas for the tech junkie
For the one that loves the latest gadgets and all things tech.
This upcoming season, I am going to pause the Weekly Finds Series and replace them with Holiday Gift Guides. I am going to take a more granular approach to the Guides rather than curating a collection of "gifts under $100", etc. I will try and create guides that target specific interests for that friend or family member and then give ideas based off of said interests. First up is the Tech Junkie. We all know one that is pining for the latest gadget and gizmo. Admittedly, I'm not always in-the-know about the latest gadget release or cool tech solutions for home, fitness or photography but that doesn't mean I don't love it all! Below are a few gifts that I think anyone on your list would find super cool and useful! Check back next week for more gift ideas or visit the Holiday Gift Guides page.
ONE: I love this throwback-inspired gift. Create memorable moments on the fly. It also has bluetooth capabilities.
TWO: The coolest tech gift for the home chef. Neighbors of ours introduced me to this and it's amazing. Just set it, forget it and dinner is done! You can even program it from your phone!
THREE: A style blogger's dream! An amazing camera and style assistant all in one!
FOUR: I can't think of anyone that wouldn't benefit from this one. The price point is great and could make a nice stocking stuffer as well.
FIVE: Wireless matte black headphones that look chic and sound amazing. Done and done.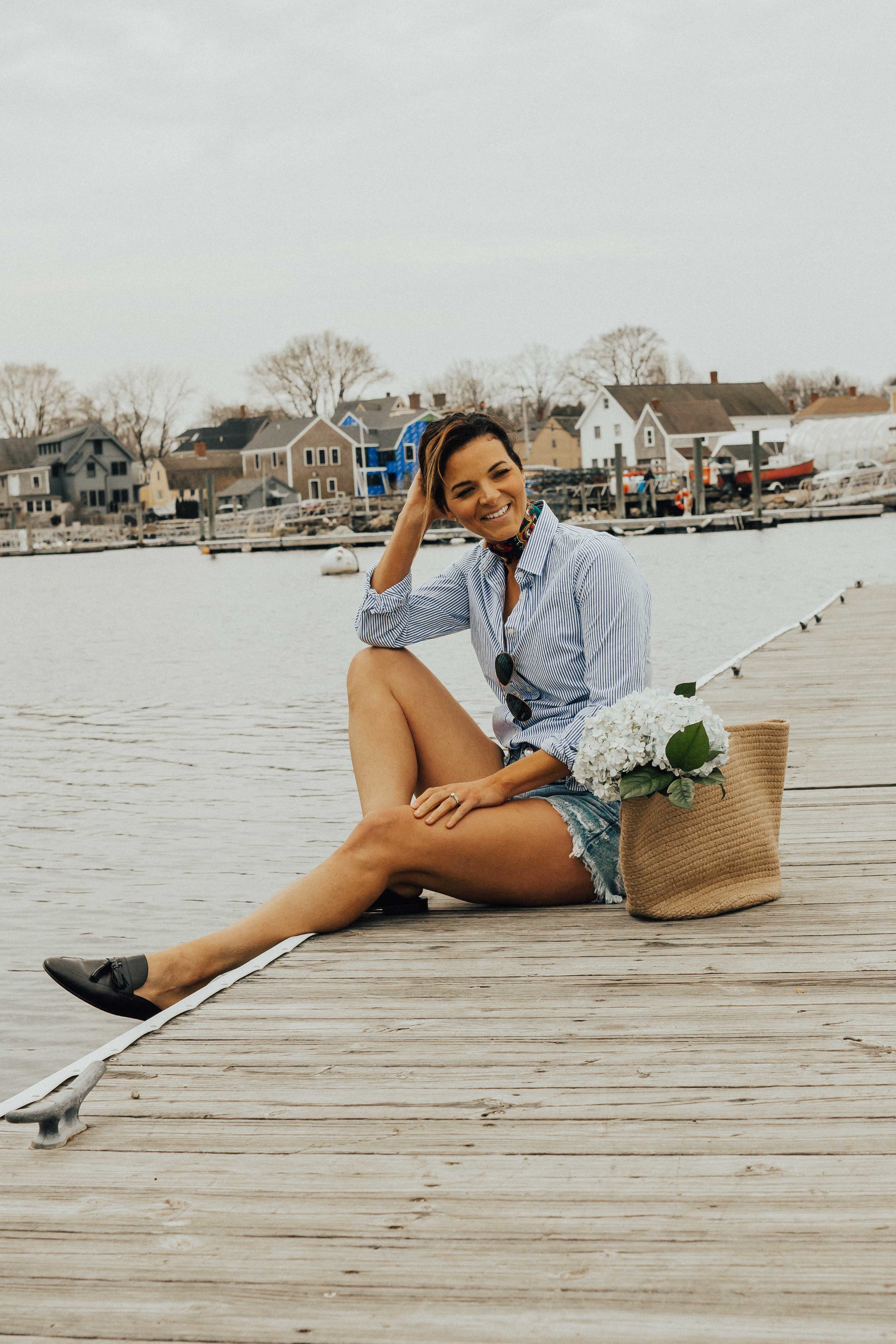 Heart and Seam is a life and style blog that celebrates fashion, beauty, wellness and positivity. Our mission is to create an online resource for women that inspires and encourages through relatable and attainable creative content.