Memorial Day Weekend Plans
Our Summer Kick-Off Plans.
It's finally here! I feel like we here in New England earned this weekend like no other. The (un)official kick off to summer is upon us and even though the weather is questionable, we plan on taking full advantage of the extended weekend and time together with family. Here's what we have planned for the long weekend.
1. Head over to the beach for a few hours and enjoy that long-awaited "toes in the sand" feeling.
2. Enjoy our first visit to a local farm for some fresh greens and the best blueberry lemonade around.
3. I'm going to try and recreate this drink I had at a Royal Wedding Party last weekend.
4. Have s'mores in the backyard.
5. Make dinner together as a family. I'm thinking this dish might be perfect.
6. Just be. No work. No stress. No obligations. We're just going to be with each other and that will be the best part of all.
This Memorial Day Weekend we will also honor the bravery and sacrifice of the men and women who fought and continue to fight for our freedom for which we are eternally grateful. Be safe and enjoy.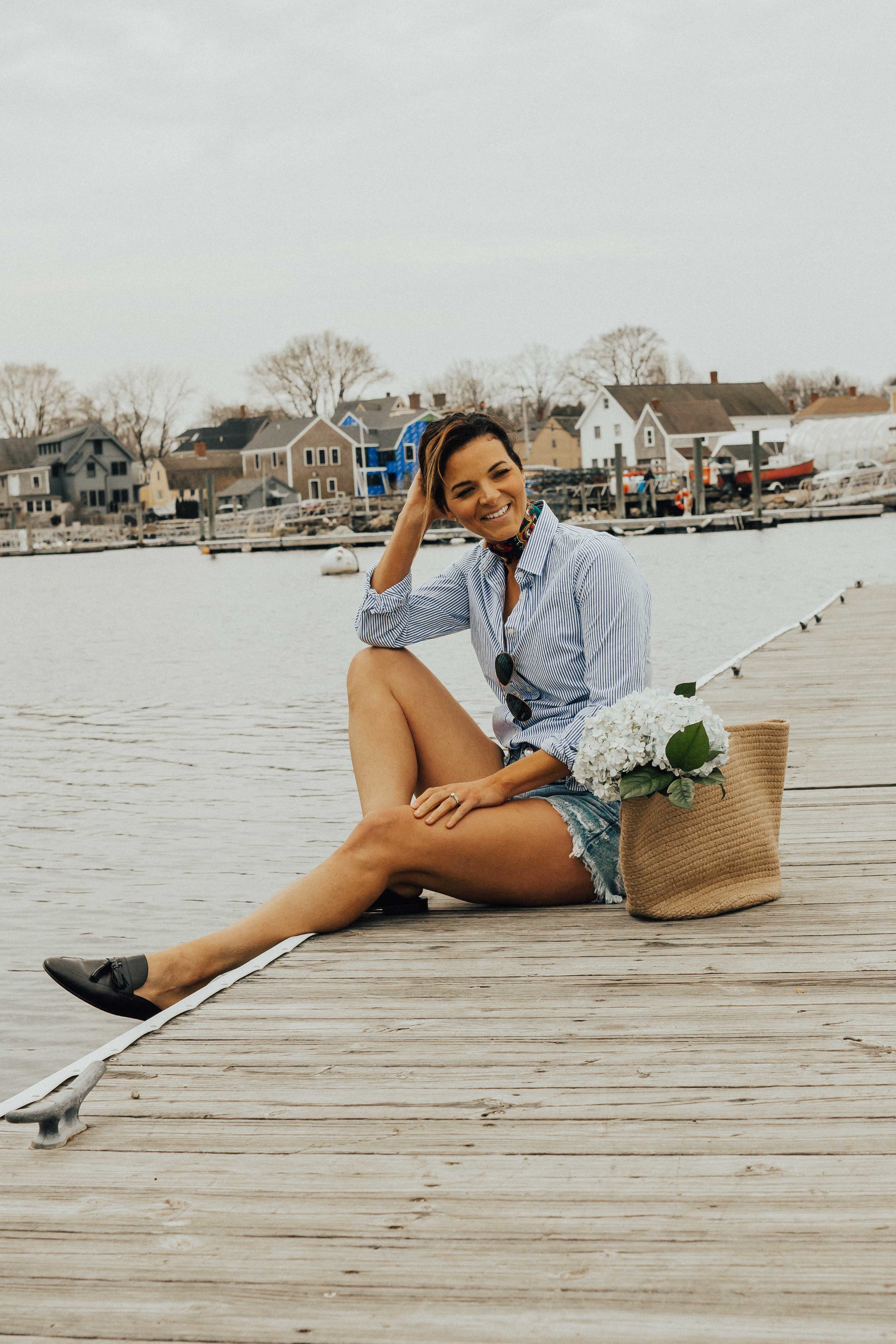 Heart and Seam is a life and style blog that celebrates fashion, beauty, wellness and positivity. Our mission is to create an online resource for women that inspires and encourages through relatable and attainable creative content.