Kale and Farro Salad
A Kale Salad Packed with Super Foods & Perfect for a Weeknight Meal
This Kale & Farro Salad has become a weekly staple in our home. It's filled with nutrient-packed greens, tart and sweet fruit flavors and hearty grains. It's incredibly filling and satisfying at the same time and although it's been pegged as a "fall" salad, we have been enjoying this kale salad recipe year-round.
Salad Ingredients
1 cup uncooked farro
1 bunch lacinato kale with ribs removed
1 1/2 cups walnuts
1 cup pomegranate seeds
1/2 cup dried cherries
2 teaspoons extra virgin olive oil
salt & pepper
Dressing Ingredients
1/3 cup extra virgin olive oil
2 tablespoons lemon juice
2 tablespoons white wine vinegar
1 tablespoon fresh oregano leaves (1 teaspoon if using dried oregano)
1 1/2 teaspoons Dijon mustard
1 clove garlic
1/8 teaspoon sea salt
1/8 teaspoon black pepper
Instructions
Combine farro with 2 cups water in a pot, bring water to a boil then lower to a simmer. Cook covered until farro is tender, about 30 minutes.
In a large bowl, drizzle kale with 2 teaspoons olive oil and season with salt and pepper. Add farro to bowl and drizzle with half of lemon oregano dressing. Toss to coat salad with dressing to your liking.
Plate salad and top with walnuts, pomegranate seeds, and dried cherries.
*Recipe adapted from the Mostly Vegan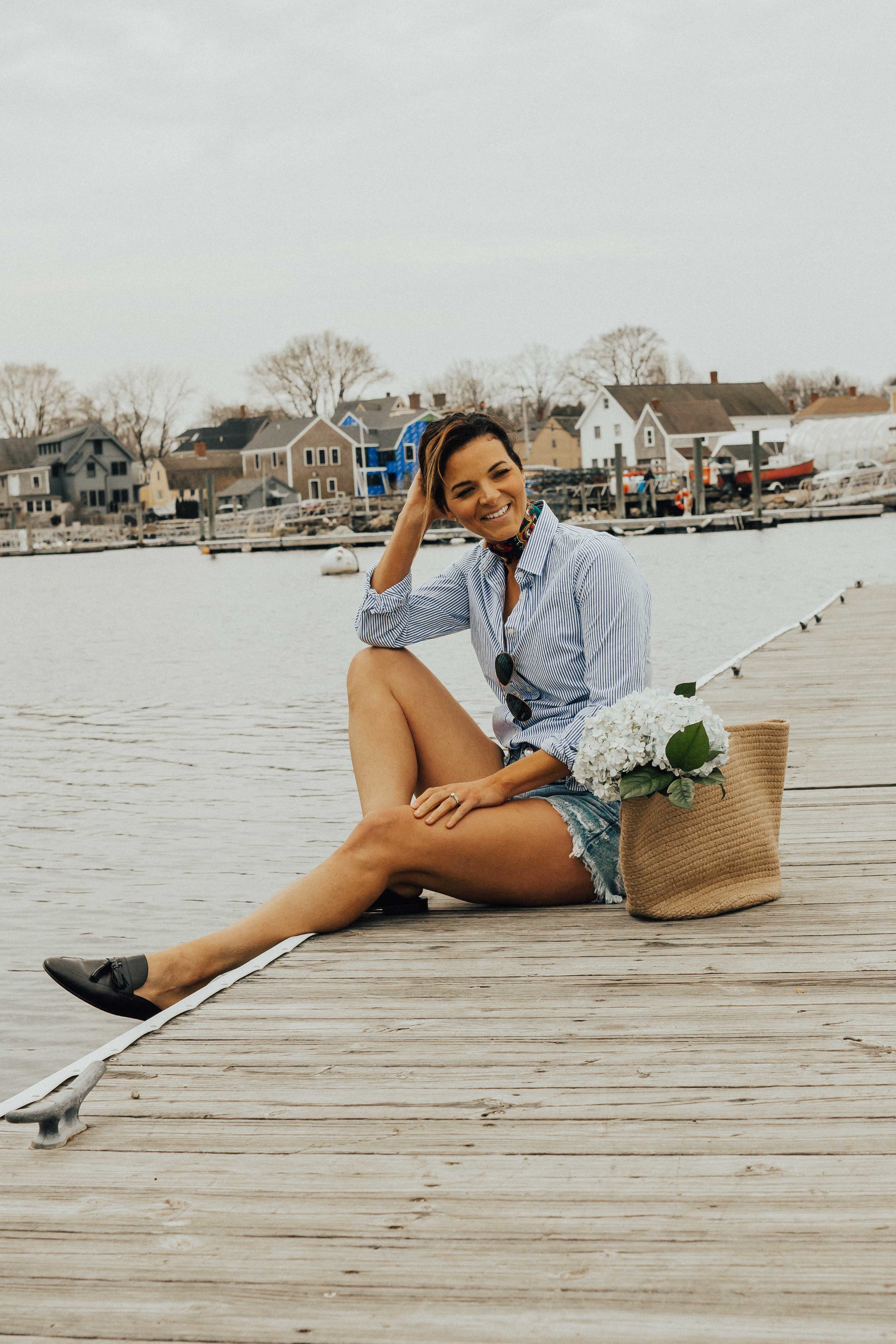 Heart and Seam is a life and style blog that celebrates fashion, beauty, wellness and positivity. Our mission is to create an online resource for women that inspires and encourages through relatable and attainable creative content.