5 Floral Maxi Dresses for Summer
Eliza J Floral Print Halter Maxi Dress & More Maxi Dresses for Summer
To me, maxi dresses and summer go hand in hand. I am such a sucker for a great maxi dress. They're just so comfortable and versatile.
Last year, I featured this printed maxi dress from Lulu's and it's still one of my favorites. I wear it as is or pair with a classic denim jacket when the weather gets a little cooler or if I want a more casual look. Today, I sharing this gorgeous maxi from Eliza J. I love the floral print and halter tie around the neck. It's fully lined and the orange and pink tones are so perfect for the warmer summer months. I plan on wearing this one quite a bit over the next few months. Below, I pulled together a few more great floral maxi dresses for summer.
5 Floral Maxi Dresses for Summer
1. Eliza J Floral Print Halter Maxi Dress (shown): Mark got this one a few years ago for me and I am in love. The orange and pink tones are just so perfect for the warm summer months.
2. Forever21 Yellow Floral Maxi Dress: I love the print on this one. Check out the detail on the back as well. The best part? It's under $50!
3. Eliza J Floral Organza Ball Gown: Okay this is more of a gown and pretty formal but I thought this dress would be so perfect for a wedding. I love the cut and separation of the black top with the floral skirt on bottom adds some serious elegance.
4. Adrianna Papell Floral Maxi Dress: The ruffle sleeves on this one are what really grabbed my attention. I love the femininity of this floral dress.
5. Eliza J Floral Print Chiffon Maxi Dress: This cut is very similar to the one I'm wearing but I absolutely love the bright bow around the waist. It just adds so much to the dress and the colors a paired perfectly together.
Which ones are you loving?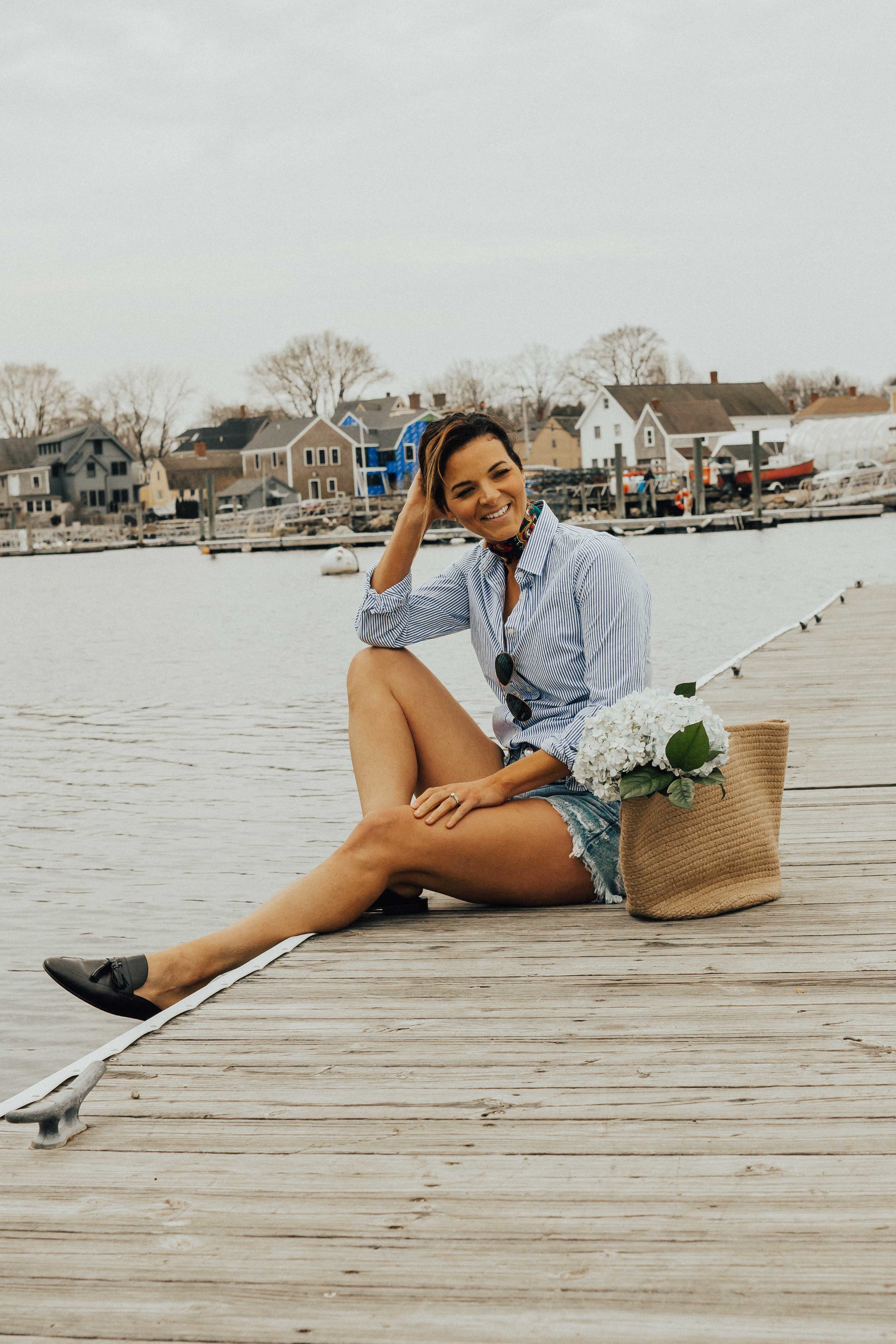 Heart and Seam is a life and style blog that celebrates fashion, beauty, wellness and positivity. Our mission is to create an online resource for women that inspires and encourages through relatable and attainable creative content.