4 Summer Wardrobe Must-Haves
4 Wardrobe Essentials for Your Summer Wardrobe
With summer now in full swing, it's clear what my summer wardrobe essentials are too. Below is a breakdown of my summer must-haves that I am confident will make you and your closet incredibly happy:)
Denim Cut-Offs
I have been featuring these denim cut-offs non-stop for the past few months and for good reason. They're just so comfortable and they are so flattering. The width is perfect around the thigh area so you don't feel restricted, uncomfortable or like you're always tugging at them. It sounds like I'm not alone, the feedback I have been getting confirms that you guys are loving these denim cut-offs too!
Woven Bags
Woven bags have become such a huge trend for summer. I love everything from the circular shape to classic totes. They're all so perfect for the beach or summer date nights. I purchased this tote at the beginning of summer and absolutely love it. There are so many great choices out there right now, many of which are on sale!
SANDALS
These Greece sandals are everywhere at the moment and for good reason, they're classic, comfortable and provide just enough interest and uniqueness. I love the variety of neutrals you can choose from as well.
Camisoles
You can't go wrong with a classic light-weight cami in the summer months. I love this one from J Crew Factory. The scalloped details add a hint of femininity. The flowy fit and adjustable straps make it perfect for those hot summer nights. This particular cami comes in multiple colors. I'm eyeing the black one, especially since it's on sale right now. This is also a great transitional piece that can be worn under a blazer at the office and when the weather becomes cooler.
These summer basics make it easy to stay cool without having to compromise on style.

What are your summer wardrobe must-haves? I'd love to know in the comments below!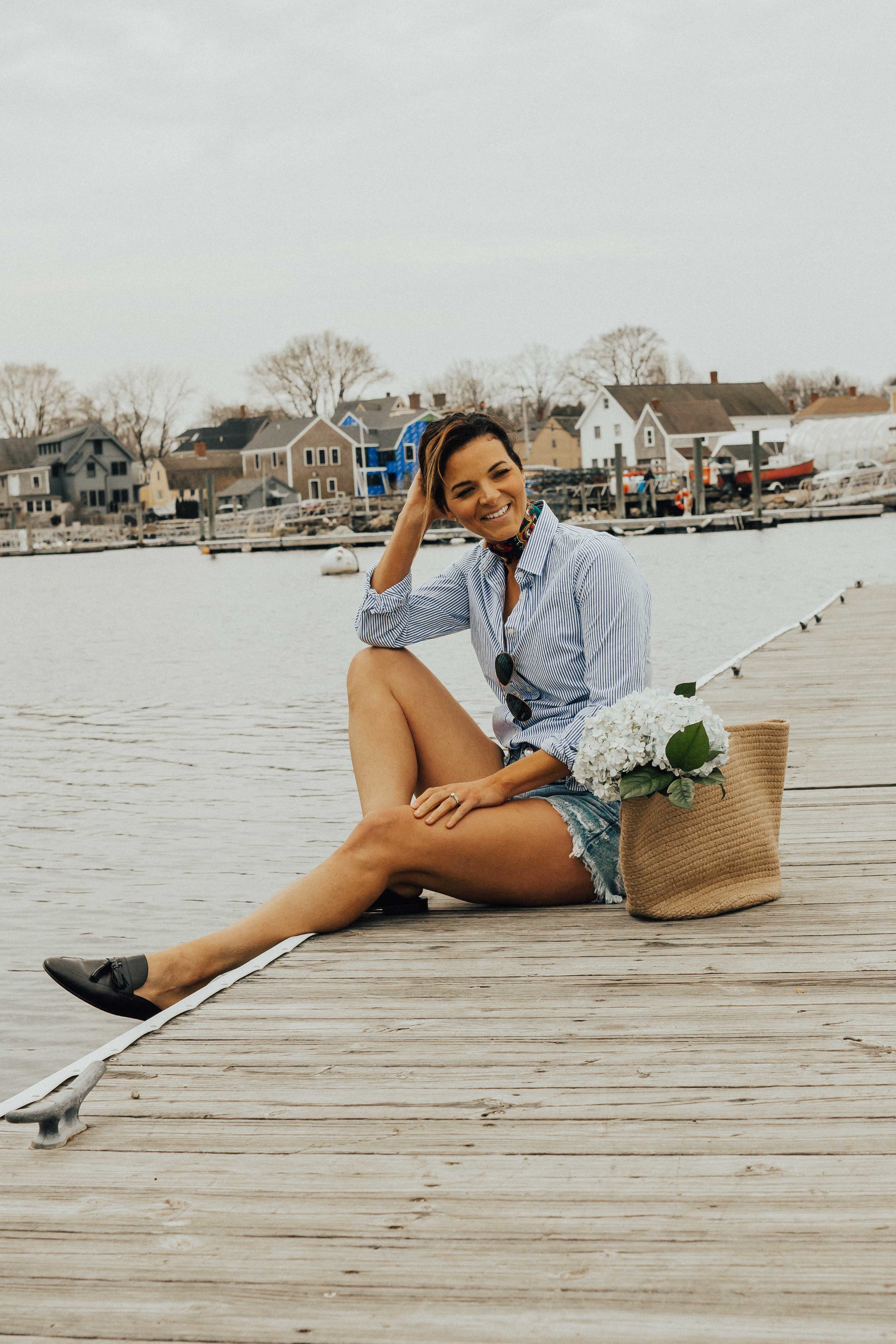 Heart and Seam is a life and style blog that celebrates fashion, beauty, wellness and positivity. Our mission is to create an online resource for women that inspires and encourages through relatable and attainable creative content.