My Goals for 2019
My intentions and goals for the year ahead.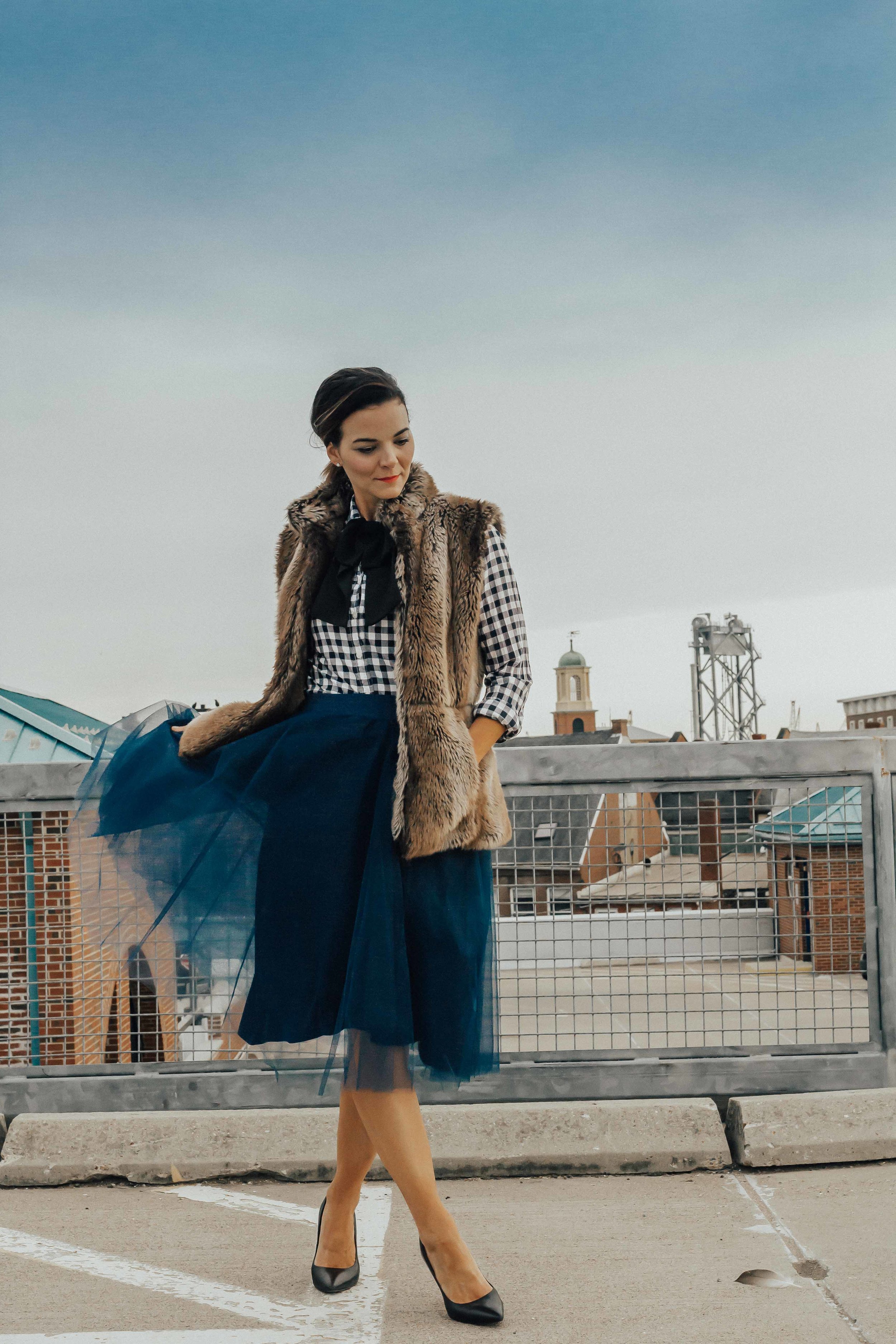 outfit details: tulle skirt (similar here & here) | faux fur vest (similar)
gingham shirt | over-sized bowtie (similar) | heels | lip color
Happy 2019! I'm so happy to be back blogging after Christmas break. It felt so nice to unplug, put down my phone, and really just be present. Being more present is a huge goal of mine for 2019 and beyond. Which leads me to today's post of sharing my goals and intentions for the new year. I love this time of year and really see it as a fresh start or reboot to things we have either forgotten about or want to begin. Rather than setting one goal or resolution, below is a list of personal and professional goals I would like to achieve in the year ahead.
My Goals for 2019
Personal & professional Goals
Practice yoga at least once a week. I love yoga but have been really bad about practicing. It's been months since I've been to a yoga class. This year I plan on attending at least one class, every week.

Take a photography class. I absolutely love taking pictures (especially of my kids) and love to play with different editing styles. I think a class would be really fun!

Make more time for girlfriend dates. Once a month, girls only. Done and done.

Take more time for myself. I find it very difficult to find balance when being a wife, mother, working full-time and then trying to find time for yourself. This year, I hope to take more time for myself even if it's just for a few hours at a time.

Be more organized. This is a blanket statement, overall, I just need to be more organized. Meal planning, scheduling workouts, scheduling blog content, scheduling life! I plan to make a huge effort to be more organized in 2019.

Leave work each Friday with a clear inbox and list of action items to tackle on Monday.

Expand on my blog content. Blogging about fashion and style is so fun but I definitely want to expand on that. Stay tuned…
What are some of your goals for 2019? I'd love to know in the comments below!