3 Reasons You Should Consider Investing in High-Quality Boots.
Why Investing in High Quality Boots Will End Up Saving You Money In the Long Run.
Now that fall is officially upon us, it's time to bust out your favorite pair of boots. I love these Hunter Boots (last seen here, here and here) and find myself wearing them more often than expected. Each Saturday morning during the fall season, we're typically on the soccer field. I would wear a casual outfit, jeans, a cozy cardigan or vest and some sneakers. But my feet would always get soaked from the dewy morning grass. Cold, soggy socks first thing in the morning, it was so uncomfortable! I finally decided to invest in these Hunter Boots and haven't looked back since. They're extremely durable, work perfectly with my go-to weekend wear and the best part? Yup, my feet are warm and dry. These boots are well worth the spend and come in so many different colors, textures and lengths. I opted for a tall, classic black boot with a matte finish. I thought purchasing a basic boot would be a good first step before diving into more fun colors. Here are a few I have my eye on now that I realize just how much I wear these Hunter boots.
Over the past few years, I have made a conscious effort to invest in quality boots that will not only blend well with my existing wardrobe but are durable enough to last for years and years. Below are some reasons why investing in quality boots is well-worth the spend. It's important to take into consideration your lifestyle when choosing to invest in quality boots or not. If you live in a warm climate or are more of an indoor person, for example, then maybe the return on investment doesn't make sense.
They're Timeless
Boots will never go out of style. Never. The style of boots vary by height but the overall look of a boot is classic and has been around forever.
Durability
Rather than purchasing mid-range or low quality boots that will breakdown after a couple of seasons, invest in a durable, high-quality boot. They will stand up to harsh winters, rain and keep you warm.
Wearability
Boots can be worn with basically anything you have in your existing closet. Jeans, skirts, I even wear these Frye boots with these pants to work. While the clothes you have and purchase over time will naturally change over time as your lifestyle does, having a great pair of boots will live a prolonged life in your closet.
These are some of the boots I have invested in over the years:
These Jayden Frye boots are the best. I love the height of the boot and how that are a little more loose at the top rather than hugging my knee. I wear them constantly to work and on the weekends. Styled here, here and here.
My Hunter Boots, of course. Classic, perfect for fall and they keep you dry!
I grabbed these Sorel Boots last year. Seen here. I love the look of the wedge and the shearing detail. They have a bit of a feminine touch but are so durable and comfortable.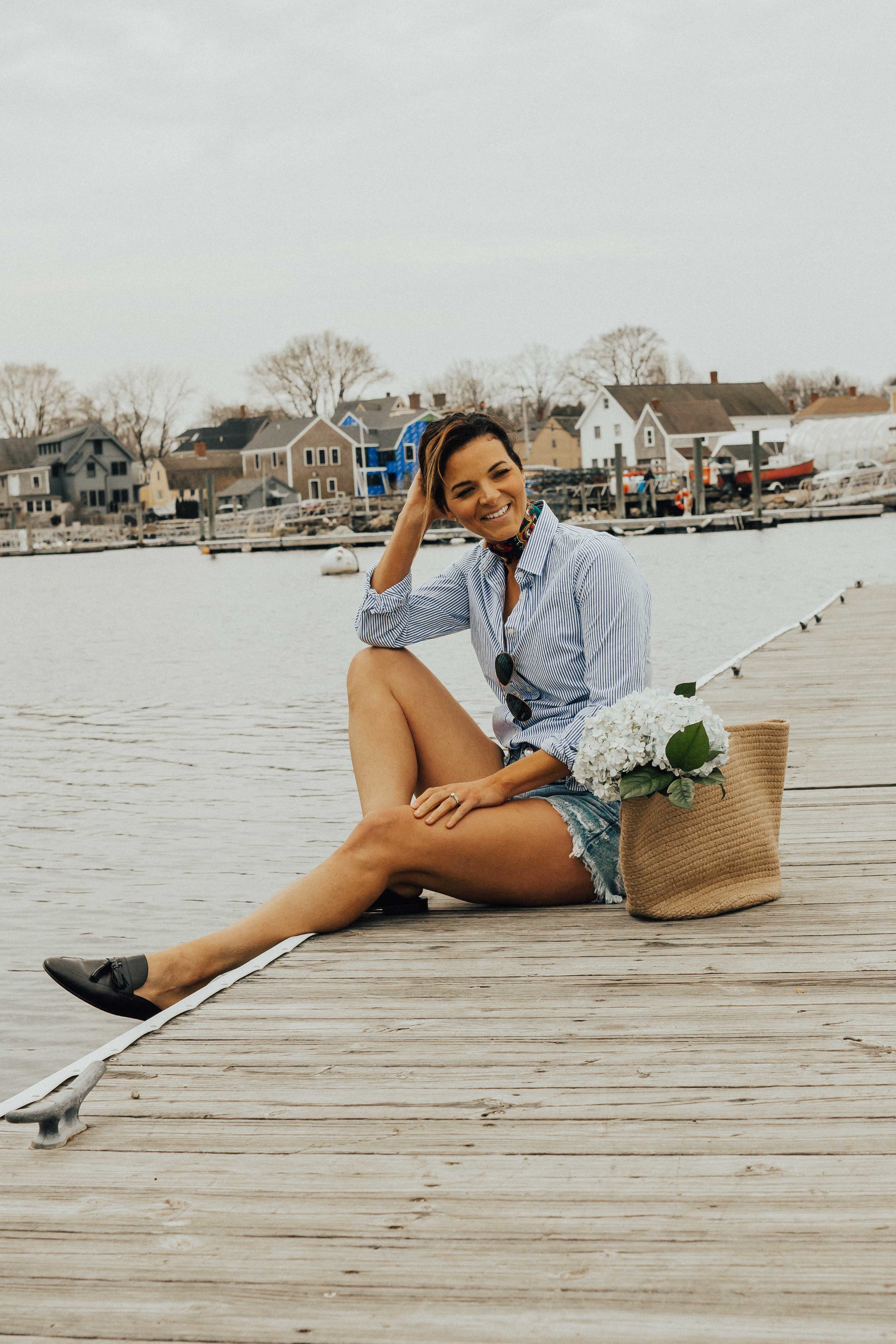 Heart and Seam is a life and style blog that celebrates fashion, beauty, wellness and positivity. Our mission is to create an online resource for women that inspires and encourages through relatable and attainable creative content.