3 Simple Hair Tutorials
Some Hairstyle Inspiration as We Head Into the 3 Day Weekend
With Memorial Day Weekend only a few short days away, I thought it would be fun to share some easy hairstyles that may give some inspiration as you head into the 3 day weekend.
Hair Prep:
I have been using this Restorative Treatment Mask from Virtue weekly for the past month. This mask heals my hair without skipping a beat. I typically use it on Thursdays so my hair is prepped and ready for the weekend. My hair is full of volume and ready to withstand any additional heating and styling products that I tend to use more of as I head into the weekend.
Step 1. Straighten hair with a flatiron (if need be) so it's super sleek.
Step 2: Take the back side of a teasing comb and create a deep part directly above the arch of your eyebrow.
Step 3: Add finished serum or cream to prevent any flyaways.
Step 1: Take one inch sections and wrap hair around the curling iron. Make sure to wrap hair away from your face.
Step 2: Continue to curl around the entire head.
Step 3: Once hair has cooled, lightly run your fingers through your hair to loosen curls.
Step 4: Finish with styling spray to set your look.
*I found this hairstyle years ago and it's been the easiest way to create the look of a braided crown without having major braiding skills (Something I lack terribly). This is an easy-to-create look and works well when you're on the last days before needing to rewash your hair.
Step 1. Divide hair into two equal sections and create two braids on each side. Secure each with an elastic bands.
Step 2: Take one braid and bring across to the other side of your head securing with bobby pins. Pin every inch or so to make sure the hair is secure.
Step 3: Repeat step 2 with the other braid and pin directly below the first braid so they are right on top of each other.
Step 4: Loosen braids as needed to create a messier look (if preferred).
Step 5: Spray with hairspray and make sure to carry extra bobby pins in case they become loose throughout the day.
*Thank you to Virtue for partnering with me on this post.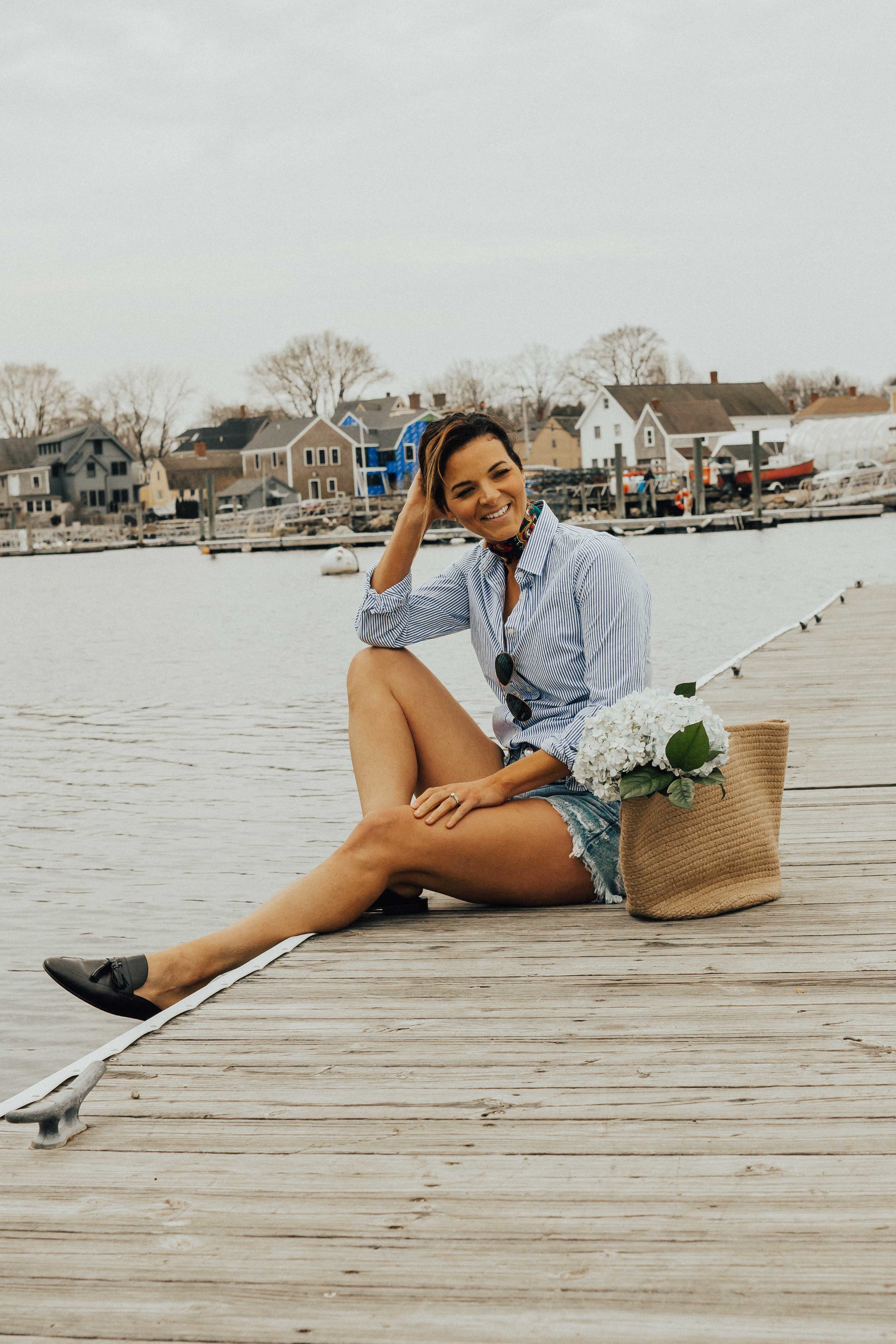 Heart and Seam is a life and style blog that celebrates fashion, beauty, wellness and positivity. Our mission is to create an online resource for women that inspires and encourages through relatable and attainable creative content.