A Classic Workwear Outfit & 4 Ways to Balance Work and Family
A Workwear Staple Plus Some Ways to Help Balance Work and Family.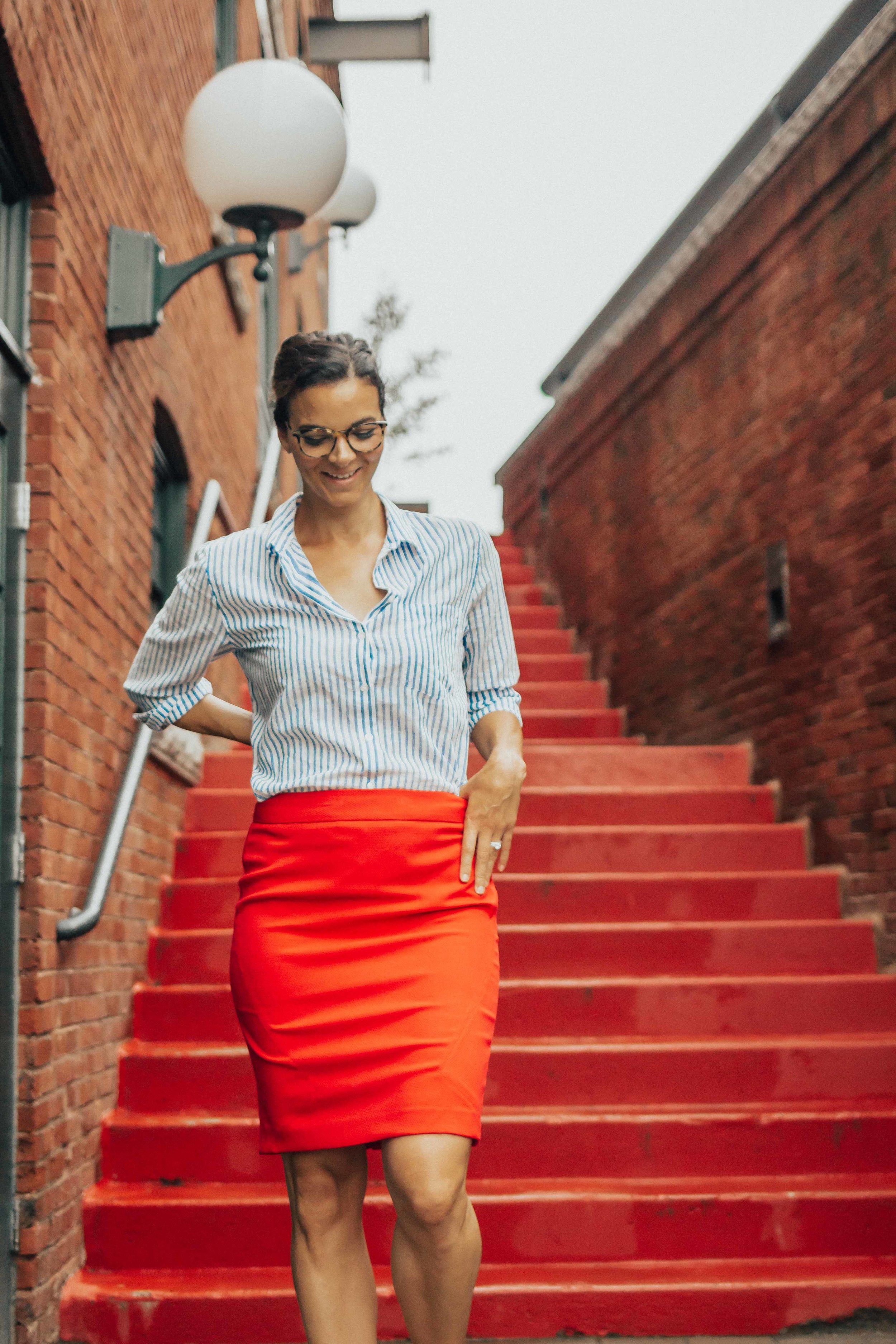 Being a Mom is the most rewarding yet the most challenging experience of my life. Whether you're a stay-at-home or working mother every day is a struggle to find balance. I choose to work a full-time job and find it to be extremely difficult. It's a constant juggling act to find the perfect way to balance work and family. There is no secret formula, it's just a matter of what works for you and your family. Over the past six years, my husband and I have been trying to find ways to create that perfect balance. Some days, weeks, months are certainly better than others but we are getting closer. Below I've identified a few ways that have helped to balance that work-family lifestyle.
4 Ways to Help Balance Work & Family
1. Have a Killer Morning Routine
I wrote a post about this a few months back and still believe it to be true. There are a few things you can do each night to ensure your morning routine goes off without a hitch. For us, it makes all the difference in the world when we start each morning on the right foot. There is less stress, less anxiety and everyone is more prepared to have a better day than if we scrambled each morning to get out the door. Read the post here.
2. Communication is Key
I tend to over communicate with my boss. Typically, the week prior, I will mention when there are some family or school events that I will need to attend and together we work out a plan that allows me to go to said events. I can't stress enough how important this has been for a successful work-family balance. It takes the guess work out of wondering whether or not there will be any issues and relieves any anxiety about potentially not making it to a family event. Communication is key.
3. Plan. Plan. Plan.
My husband and I are constantly cross-checking our calendars to ensure each day we are present for our kids. We share a Google Calendar of events for the week and I also end up writing them down in my planner (Yes, I'm old-school and love my planner!). This helps us stay organized with the day's activities, meal planning and any after-school events. In the event that he or I have an after-work commitment, we can adjust accordingly.
4. Avoid Multitasking
This one has been the most difficult for me and something I am aware needs major improvement. I have a difficult time "unplugging" when I get home from work. The household chores still need to get done, dinner has to be made, I forgot to email that one person, what are the weekend plans, did we RSVP to that birthday party and on and on. When the kids are calling for, "Mommy" I'm always saying, "I'll be right there." "I'm almost done." Etc.
The simple fact is, all of this can wait. I can handle all of these tasks after the kids are asleep. I am wasting precious moments with them doing time-sucking tasks. This is a huge area of improvement and one that I am constantly working on. We're getting there but finding the perfect work-family life balance takes time and constant improvement.
Do you have any great tips for perfecting the work and family life balance? I'd love to hear them in the comments below!