5 Casual Ways to Style a Blazer
Easy Styling Tips for Making a Classic Blazer Less Formal.
I tend to label blazers as strictly office attire or the perfect formal finish but it's just not true. I would argue that blazers are one of the more versatile pieces in one's closet. Below are a few tips on how to style a casual blazer.
5 Casual Ways to Style a Blazer
CUFF THE SLEEVES

It sounds so simple but rolling up the sleeves of a blazer makes such a huge difference when creating a casual look. Try scrunching the sleeves up too!

Ditch the collar for a tee

Yep, skip the standard collared button-up and opt for a basic v-neck, classic turtle neck or graphic tee. I have this one and wear it constantly. Paired with bold statement earrings or some dainty necklaces add more fun and less formal to the look.
3. SKIP THE BUTTON
Not much to say on this one. Leave the button(s) undone and you're already looking more casual.
4. DENIM FOR DAYS
A classic blazer paired with any denim will work. High-waisted, boyfriend and even my go-to cutoffs work well when moving towards a casual look.
5. Step in the Right Direction
Yep, your footwear makes a huge difference here. Perhaps rather than heels opt for booties (like these white ones), sneakers (I'm obsessed with these) or even sandals.
extra tip
Trading in a classic navy, black or grey blazer for a fun print whether floral, plaid or striped can really make a big difference when wanting a casual look.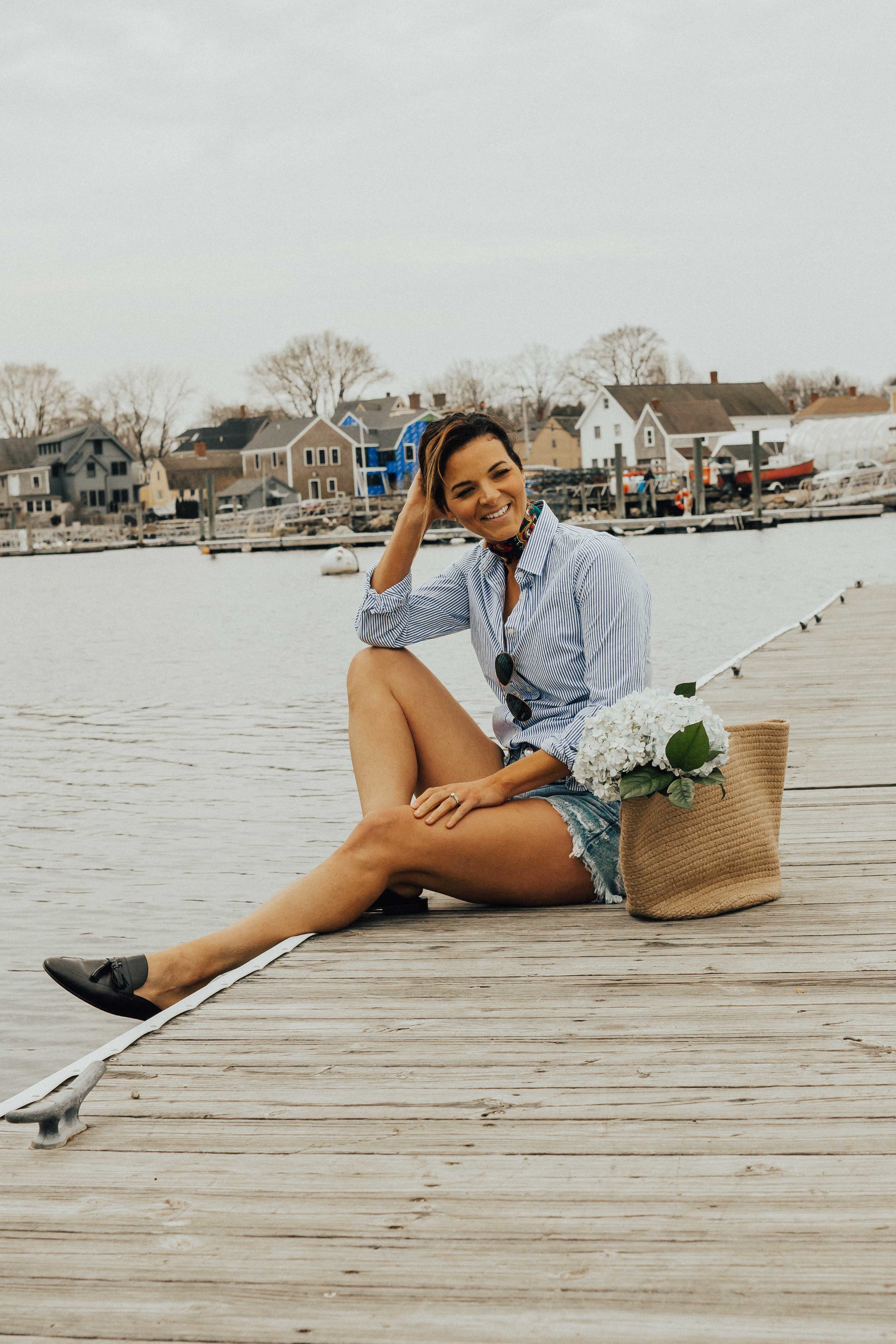 Heart and Seam is a life and style blog that celebrates fashion, beauty, wellness and positivity. Our mission is to create an online resource for women that inspires and encourages through relatable and attainable creative content.