5 Things I'm Looking Forward to This Spring
My Favorite Things About Spring
It may technically be spring but the season is struggling to show any signs here in New England. This happens every year; I know it's coming and just need to be patient. In the meantime I thought I'd share a few things I am looking forward to enjoy this spring.
1. Eating Al Fresco
As soon as the temperature hits anywhere near 60 degrees I am looking for any excuse to enjoy a meal outside. There is nothing better than enjoying a great meal in the sunshine.
2. Growing a Garden
We just purchased a raised bed garden and I can't wait to start planting some fruits and vegetables. Mark and I want our kids to appreciate and understand not only the work involved in growing and maintaining a garden but the importance of where our food comes from. We truly want to practice and have them learn the "farm to table" mental. Now, if I can just make sure my lack of a "green thumb" doesn't prevent us from growing we should be all set!
3. Trail Runs
I enjoy running a couple times a week and hate running on a treadmill during the winter months. A run outdoors is one of the most tranquil and re-energizing things I do for myself.
4. Longer Days
There is nothing like coming home from work and knowing there is still 2-3 more hours of daylight to enjoy with our kids. Whether we head to the park, go for a walk or just play in the yard, I cherish the extra minutes of daylight with them.
5. Local Farmer's Market
For all the vegetables we're not growing (see #2) I am looking forward to the Farmer's Market. Not only are we grabbing the freshest produce available, we're supporting foods sourced from local farms and supporting the community.
What are you most looking forward to this spring? Comment below!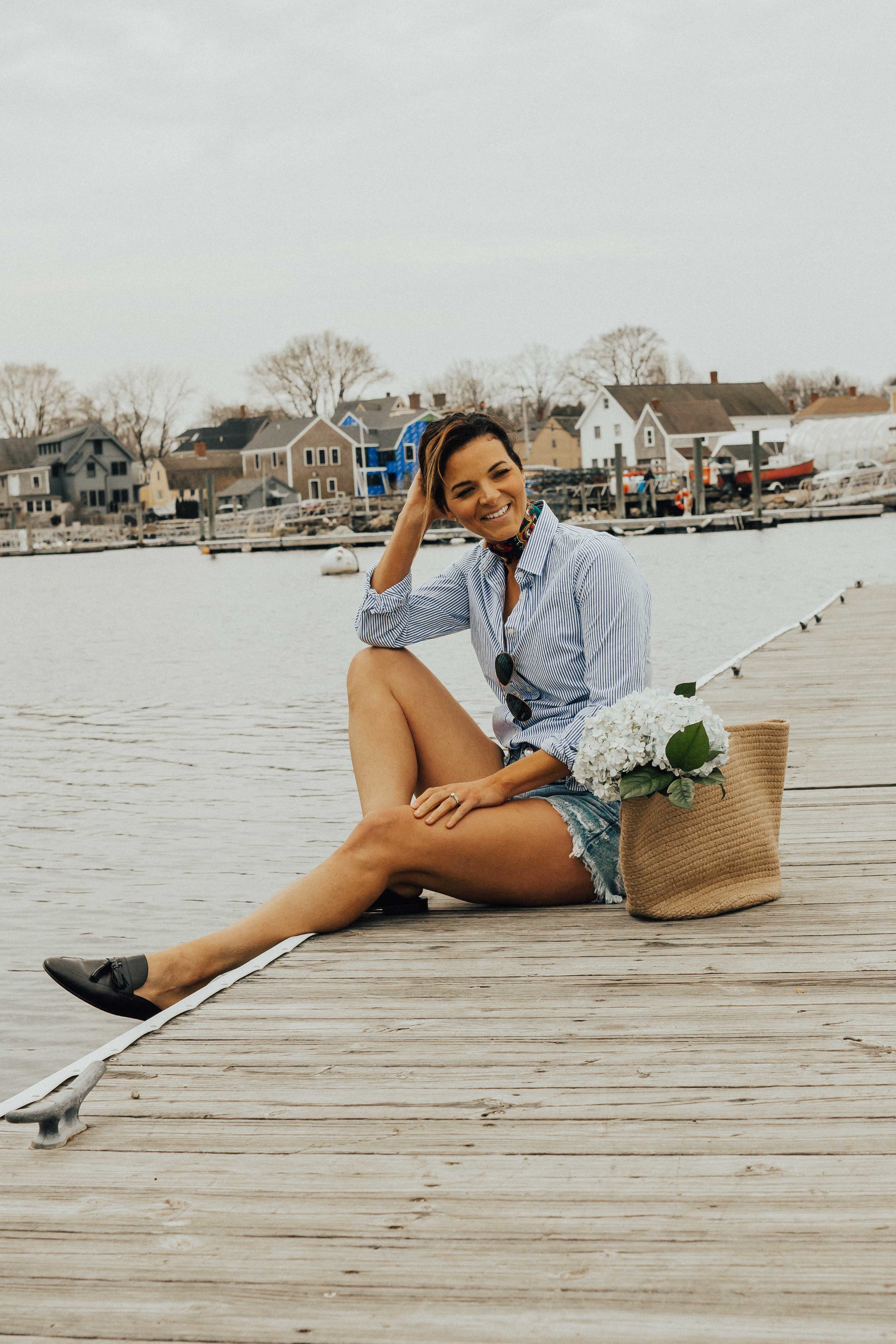 Heart and Seam is a life and style blog that celebrates fashion, beauty, wellness and positivity. Our mission is to create an online resource for women that inspires and encourages through relatable and attainable creative content.