5 Tips for Finding the Right Pair of Denim Shorts
Making it Easier to Find the Best Denim Shorts that Are Perfect for You.
Finding the right pair of denim shorts can be a painful process. I've spent years trying to figure out which ones look and fit best for my body type. I have even gone to the thrift store and bought a pair of old jeans to try and make my own. Over time I've come up with a few tips that I think really help when searching for a pair of denim shorts. Check out my 5 tips below.
1. don't be afraid to size up
I get it. Why would you ever want to go up in a clothing size? Down is fine but sizing up? Yes, in the instance of purchasing shorts, I always find the fit is so much better when I go up a size. Sizing up doesn't compromise on the look. In fact, I think shorts are so much more flattering when there is a little more room to move rather than super tight.
2. FOCUS ON Width Vs. Length
The width of the short leg is key to finding the right fit. You want to make sure your legs have enough breathing room when you walk or sit. You want to be comfortable in what you're wearing and if your shorts are too tight around your legs than it's time to get a new pair of shorts. I've learned this from years of experience trying to fit into shorts that just don't look good.
3. Pay Attention to WHERE They Rest on Your Hips
I personally cannot wear high-waisted denim shorts. I'm just too thick around the hip area to wear this type of denim short. I opt for a style that sits lower on my hips without looking too frumpy. Just like denim pants, there are so many different fits for denim shorts. Finding the right fit at the hips for your body type is key for getting a pair you look great in and feel confident wearing.
4. Don't Force It
It's that simple. If you spot them, fall in love with them, try them on and they just don't look good on you, it's time to move on. Don't pace back and forth in the mirror trying to reason your way to purchasing them. "Maybe if I wear them with these shoes they'll look better." "I bet I would love these if I had a tan." etc. Nope, just put them back. There will be a pair for you but these are not it.
5. Consider Different Washes
You don't have to just stick with classic blue denim when looking for a pair of shorts. I love white denim for summer. Grey and black denim are a nice change of pace yet still versatile enough to be a neutral that goes with most everything in your closet.
Do you have any tips for purchasing shorts or do you have a favorite pair? Comment below!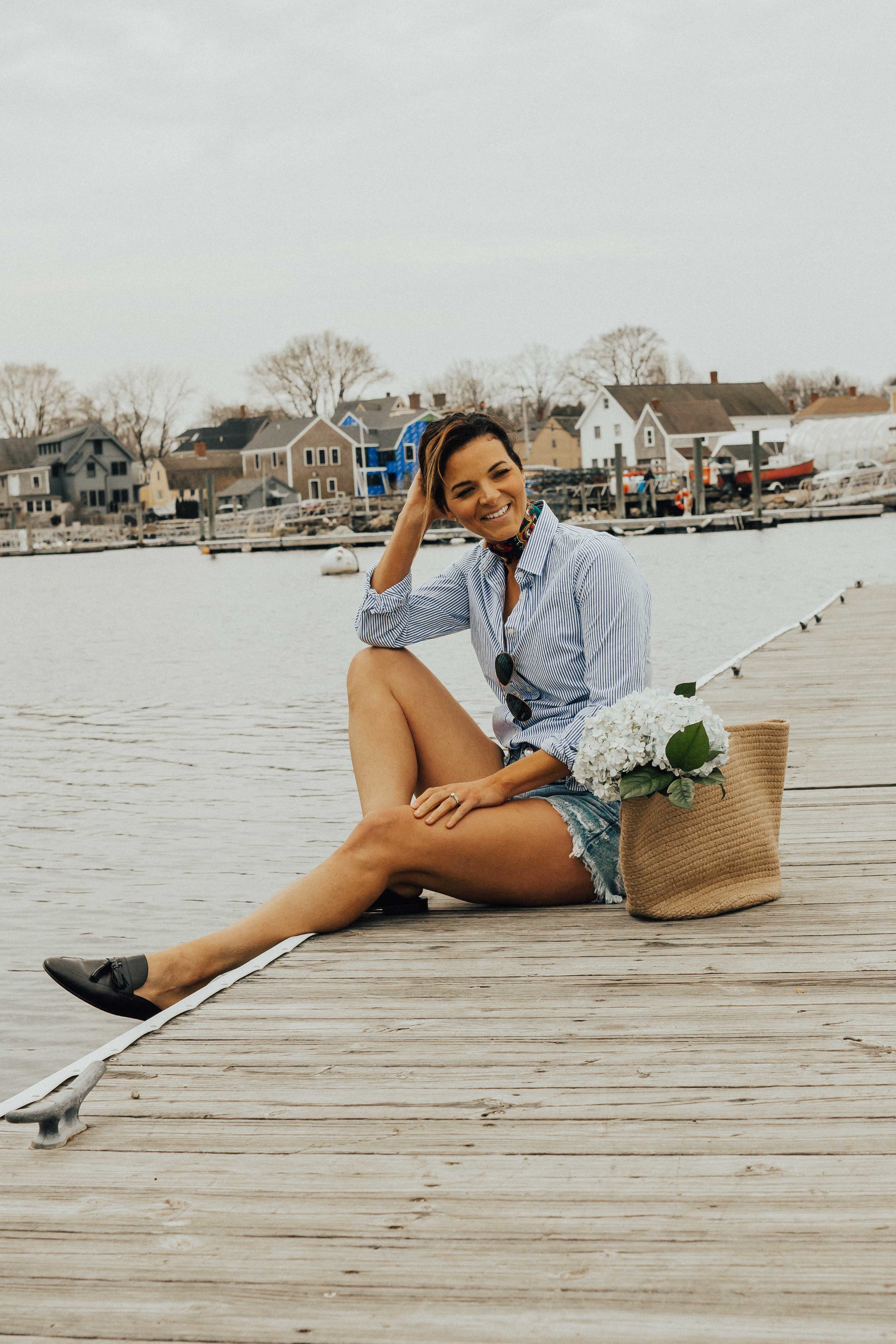 Heart and Seam is a life and style blog that celebrates fashion, beauty, wellness and positivity. Our mission is to create an online resource for women that inspires and encourages through relatable and attainable creative content.