Happy Friday! This week has been a bit of a whirlwind with work, kids and end of summer plans. I cannot believe it's already August! We're planning to meet up with our neighbors for a little BBQ on Saturday and then Sunday is plan-free just the way I like it.
So this look is something I love to create which is balance. I love to take something a little formal or structured and pair it with something a little more fun and flirty. In this case, a classic navy blazer that I would typically wear to the office converts perfectly to a fun after hours look.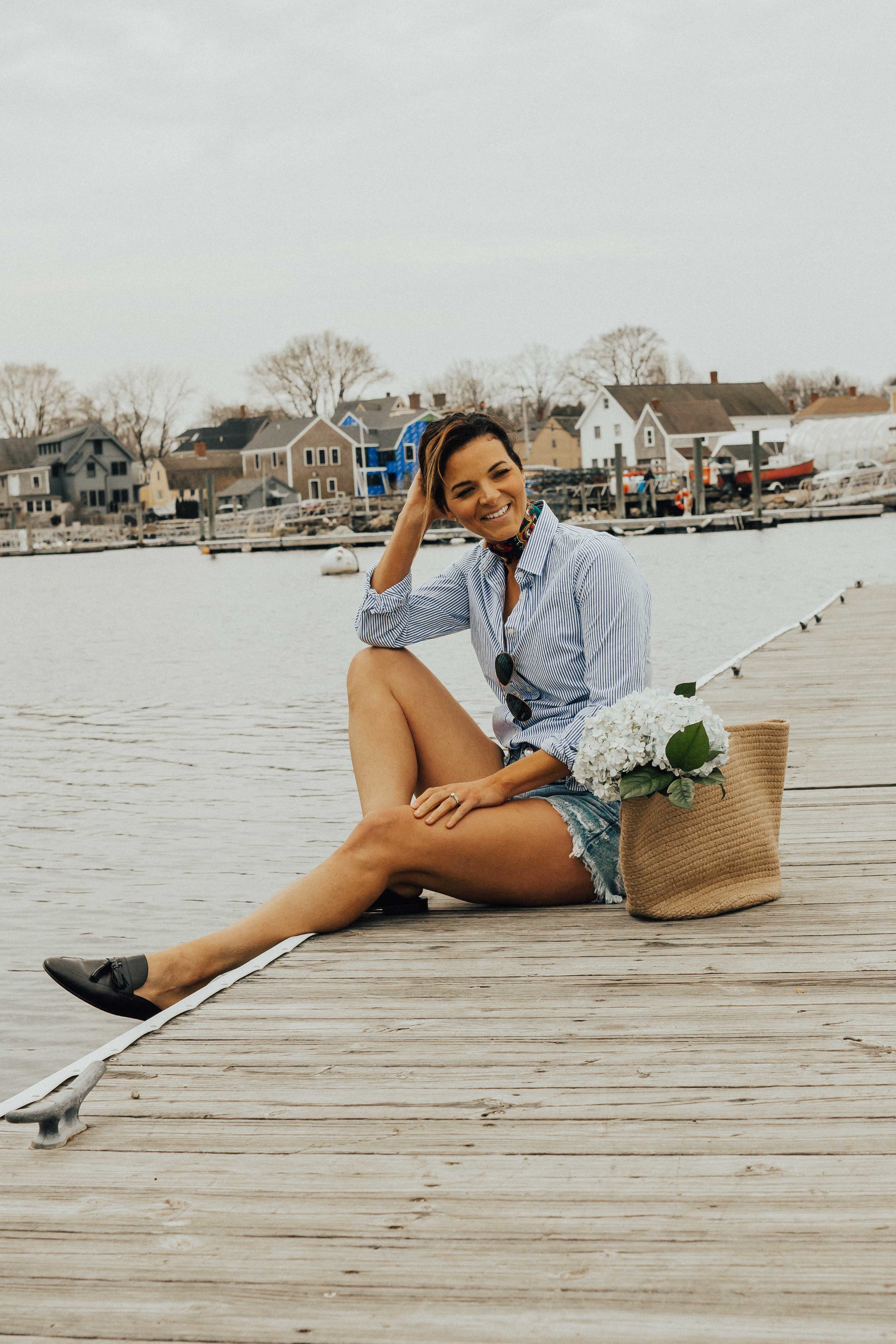 Heart and Seam is a life and style blog that celebrates fashion, beauty, wellness and positivity. Our mission is to create an online resource for women that inspires and encourages through relatable and attainable creative content.