Athleisure for Fall & My Go-To Workout
Happy Wednesday! I hope your week is going great so far. Today's post features my go-to workout gear. I don't know about you but I typically live in athleisure on the weekends. Truth is I'm usually running errands, playing with the kids in the yard and trying to sneak in a run or a strength workout at some point. I wore this outfit on a hike this past weekend at Stratham Hill Park with my family. These pants are super soft and high-waisted (which I love when working out) and paired with a crop top makes it a little more fun. Call it a trend but I think athleisure is here to stay.
My Go-To Workout
Here is a quick yet effective workout that I try to do at least twice per week. It can be done with or without weights so if you can't make it to the gym, you can easily do in the comfort of your own home. The workout is by no means anything new. I like to keep things basic and quick. Quick is key! I usually complete this workout in about 20-30 minutes.The goal is to get your heart rate up by doing each exercise within the circuit, take a short break, and then repeat. If I have extra time, I will jump rope in between each circuit. Let me know if you try it and what you think!
Circuit 1 - Do three times
10 Push Ups
10 Lunges (each leg so a total of 20)
*I usually do this with 30 lb. weights in each hand but not necessary.
30 second plank
Circuit 2- Do three times
10 Dumbbell Rows (each arm so a total of 20)
*Resistance bands are best for this but if you don't have them you can use gallon jugs of water.
10 Single Leg Hip Lifts (each leg so a total of 20)
*Make sure to drive through your heel and squeeze your butt!
15 Straight Leg Sit Ups
OUTFIT DETAILS:
CROP TOP (similar here & here)
CREATE THIS LOOK PLUS SOME ADDITIONAL OPTIONS: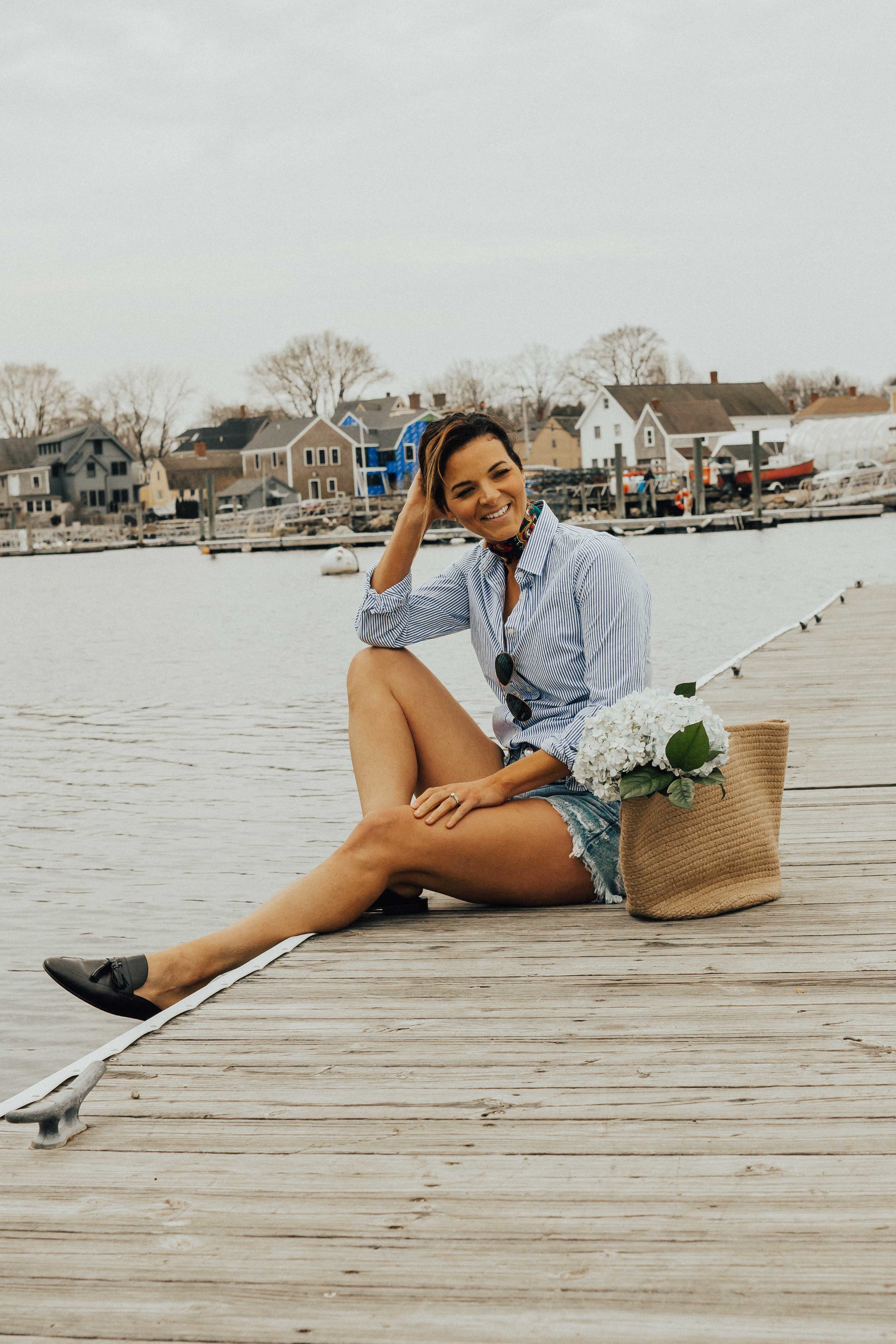 Heart and Seam is a life and style blog that celebrates fashion, beauty, wellness and positivity. Our mission is to create an online resource for women that inspires and encourages through relatable and attainable creative content.