The Perfect Pink Maxi Skirt to Wear Now
The Best Pink Maxi Skirt for Any Season
Yes, it's August and summer is quickly coming to an end but I'm not letting go of it just yet. I'll admit, I am already eyeing new fall wardrobe pieces but am also reevaluating my summer pieces to see what can transition nicely into the cooler, fall weather.
I last featured it in February with my favorite pink & red color combo and again last summer with a sheer floral bodysuit seen here. I think the best part about this pink maxi (or any maxi skirt for that matter) is the versatility. They can be worn dressed up with a lace tank, worn with a classic button down or casually paired with sneakers and a graphic tee. Having pieces in your closet that can be worn throughout the year is essential for creating a well-equipped wardrobe that will stand the test of time and work with your lifestyle.
Today, it's all about being casual with a neck tie cotton top and my summer go-to Panama hat. The beauty of a maxi skirt is being able to customize the skirt to your mood and comfort. I can't wait to transition this skirt, once again, to the fall and then winter season.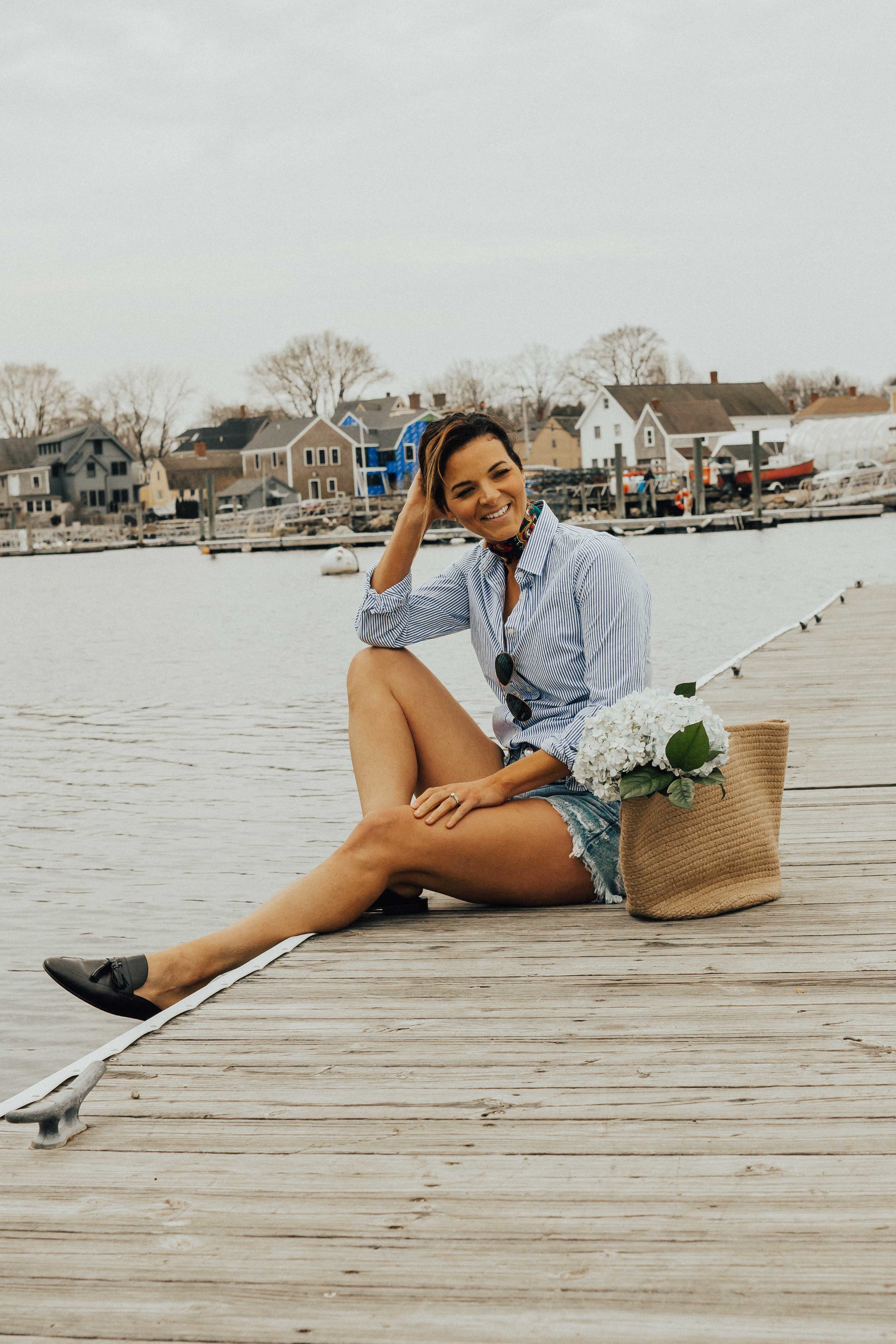 Heart and Seam is a life and style blog that celebrates fashion, beauty, wellness and positivity. Our mission is to create an online resource for women that inspires and encourages through relatable and attainable creative content.