Casual Fall Outfit: Denim & Slip-On Shoes
Keeping it Casual this Fall with a Classic Denim Jacket and Some Easy-to-Wear Slip-Ons.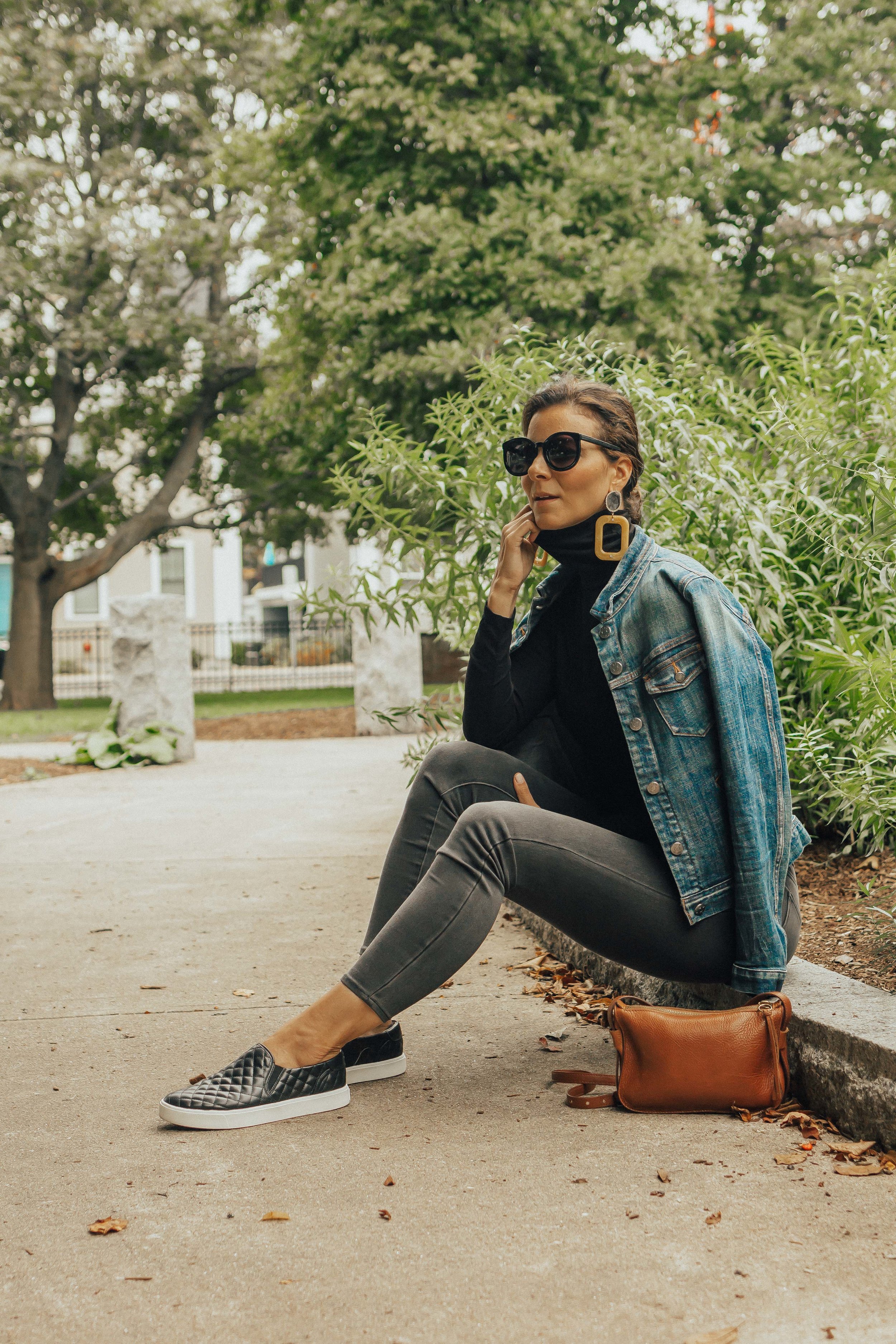 I continue to work on finding different ways to style my casual outfits. The reality is my weekends are spent on the soccer field, running errands, heading to kid's birthday parties and as much as I love to dress up, right now my lifestyle is centered around my kids and family and my wardrobe should adhere to this lifestyle. That said, my casual wardrobe does not have to compromise on style. As easy as it is (and believe me, it's too easy) to through on yoga pants and a cozy sweatshirt, I continue to make a conscious effort to incorporate my love for style and fashion into everyday casual outfits.
I wore these fun earrings last fall and truth-be-told, forgot I even had them until recently. I thought they would be the perfect addition and a little something extra to this outfit of wardrobe basics. I love how the yellow pops with the two tones of blue and grey denim. I usually pair my casual outfits with these sneakers (which I love) but wanted to have more to choose from so I recently purchased these slip-ons and absolutely love them! They're a great addition to my casual wardrobe and yet another way that I can "spice things up" when I feel the need to change up my casual look.
Outfit Details: denim jacket/ black turtle neck/ earrings (similar)/ grey denim/ slip-on sneakers/ cross body/ sunglasses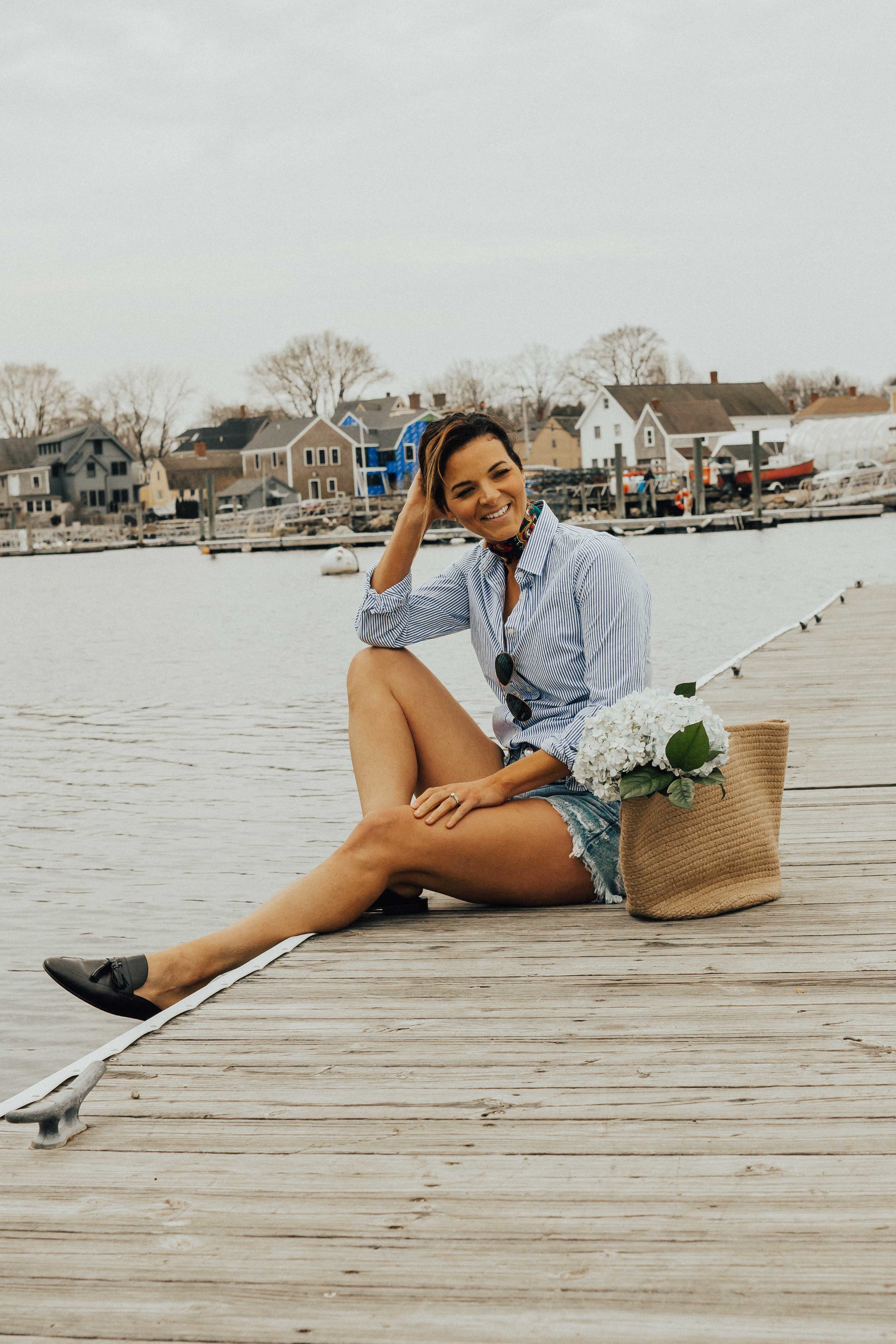 Heart and Seam is a life and style blog that celebrates fashion, beauty, wellness and positivity. Our mission is to create an online resource for women that inspires and encourages through relatable and attainable creative content.