Fall Drink: Bourbon & Apple Cider Cocktail
My husband loves bourbon. He gravitates towards the classic Manhattan and drinks them with "the boys" after work from time to time or on one of our few date nights throughout the year but he never really has bourbon at home. Bourbon is not for me. It's just such an acquired taste that I haven't favored just yet. But then I had this cocktail…
I found this recipe on Pinterest and made it last fall. Anything with apple cider makes us both happy so when I saw that this bourbon cocktail was made with apple cider, I knew I had to make it for him. It's super simple and we had all the ingredients on-hand. Well, we BOTH ended up loving it and will be making more in the upcoming weeks. It's literally the perfect fall cocktail. Cheers!
BOURBON APPLE CIDER COCKTAIL
Ingredients:
2 ounces of apple cider
1 ounce of your favorite bourbon
ginger ale
cinnamon stick/sliced apple or both for a garnish
Barware:
Directions:
1. Fill rocks glass with ice.
2. Fill glass with bourbon & apple cider
3. Stir
4. Top with ginger ale
5. Garnish with cinnamon stick
*This recipe was adapted from Create Culinary.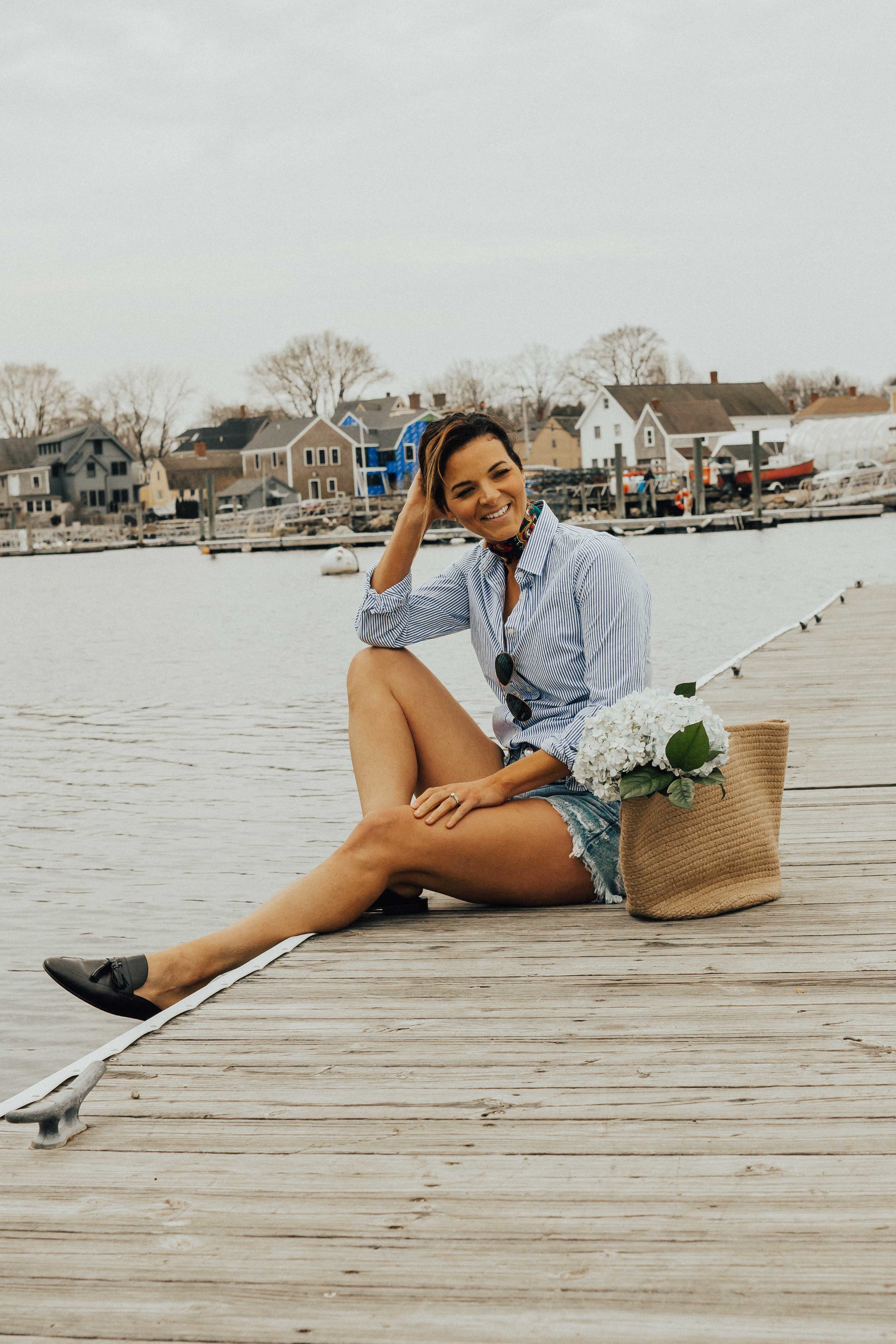 Heart and Seam is a life and style blog that celebrates fashion, beauty, wellness and positivity. Our mission is to create an online resource for women that inspires and encourages through relatable and attainable creative content.