4 Drugstore Products I Can't Live Without (Under $10)
My Drugstore Must-Haves All Under $10
I love experimenting with new beauty products. I am always tempted to try the latest shade of trendy lipstick or a new eye cream that just came out. I almost never leave Sephora or my local drugstore without some sort of new product to try. But then there are those products that are my tried and true, ride or die, which I can't live without. The ones that I have a mini-meltdown when I run out and don't have one in back up.
These are the beauty products that I can't live without and the best part… they are all priced under $10.
1. Cetaphil Daily Facial Cleanser ($9.49)- I don't know why I ever stray from this cleanser. It's never done me wrong. It easily removes my makeup and doesn't leave my skin feeling too dry. It's just an all-around solid cleanser.
2. Scunci Black No-Damage Hair Ties ($2.99)- The second I get out of bed I am reaching for my hair tie. I wear my hair up a lot and these are my absolute favorite. When I'm out, I panic. I have to have them with me at all times. As much as I try to leave my hair down, it ends up going back in these elastics.
3. Cocoa Butter Swivel Stick ($2.19) - If I had to choose, this would be my number one beauty product of all time. I have used this for years and throughout my life I've gotten many friends hooked on this chapstick. I honestly don't even know if it's chap stick (I think it might be for stretch marks?) but I use it on my lips and it's just the best thing in the world. I only apply it probably twice a day (more if it's during the winter months) but my lips feel so smooth without that wax feeling you get from other chapsticks. I never thought I'd be one to be addicted to chapstick but I guess I am. I cannot live without this stuff. Just trust me on this one. It's so good.
4. Rimmel Scandaleyes Waterproof Eyeliner in Nude ($3.99)- This is a fairly new discovery for me but one I am so glad I did. I have always had dark circles under my eyes (even before motherhood) and use under eye concealer to help brighten but this eyeliner gives my eyes even more brightness. I just apply this eyeliner to my waterline and it completely transforms my eyes to make them appear less tired and more awake. I've tried a few others from department stores and this one seems to do just fine with less of a price tag.
What are some of our favorite drug store beauty products?
Comment below!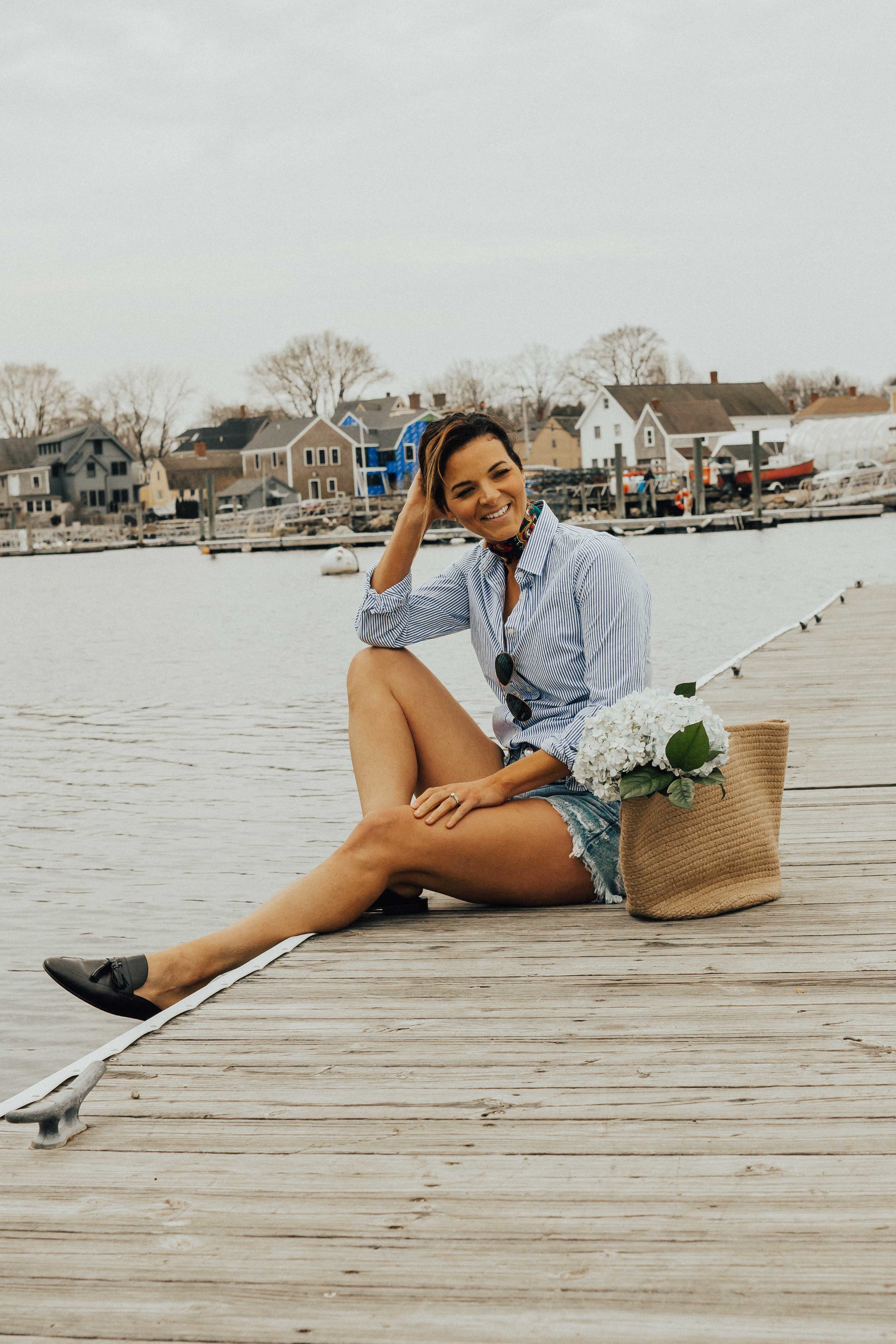 Heart and Seam is a life and style blog that celebrates fashion, beauty, wellness and positivity. Our mission is to create an online resource for women that inspires and encourages through relatable and attainable creative content.