Gingham Shirt for Summer
The J Crew Gingham Shirt That Will Quickly Become a Closet Staple
YES! We made it through another work week! I can't complain though, the weather has been truly perfect. It's amazing what a little sunshine can do for the soul. This weekend we're having our son's fifth birthday party. I cannot believe how quickly five years came and went! That said, it's been the best five years of my life. I hope you all have a perfect weekend spent with those you love most.
Okay, so on to GINGHAM! It's such a popular spring trend. There are so many great pieces out there but this navy gingham button-down is one I've had for many years and it's still available proving that gingham is not just a trend but here to stay. I've paired this look with some (extremely comfortable) chambray shorts and some fun wedges.
Here are some more gingham looks I'm loving right now: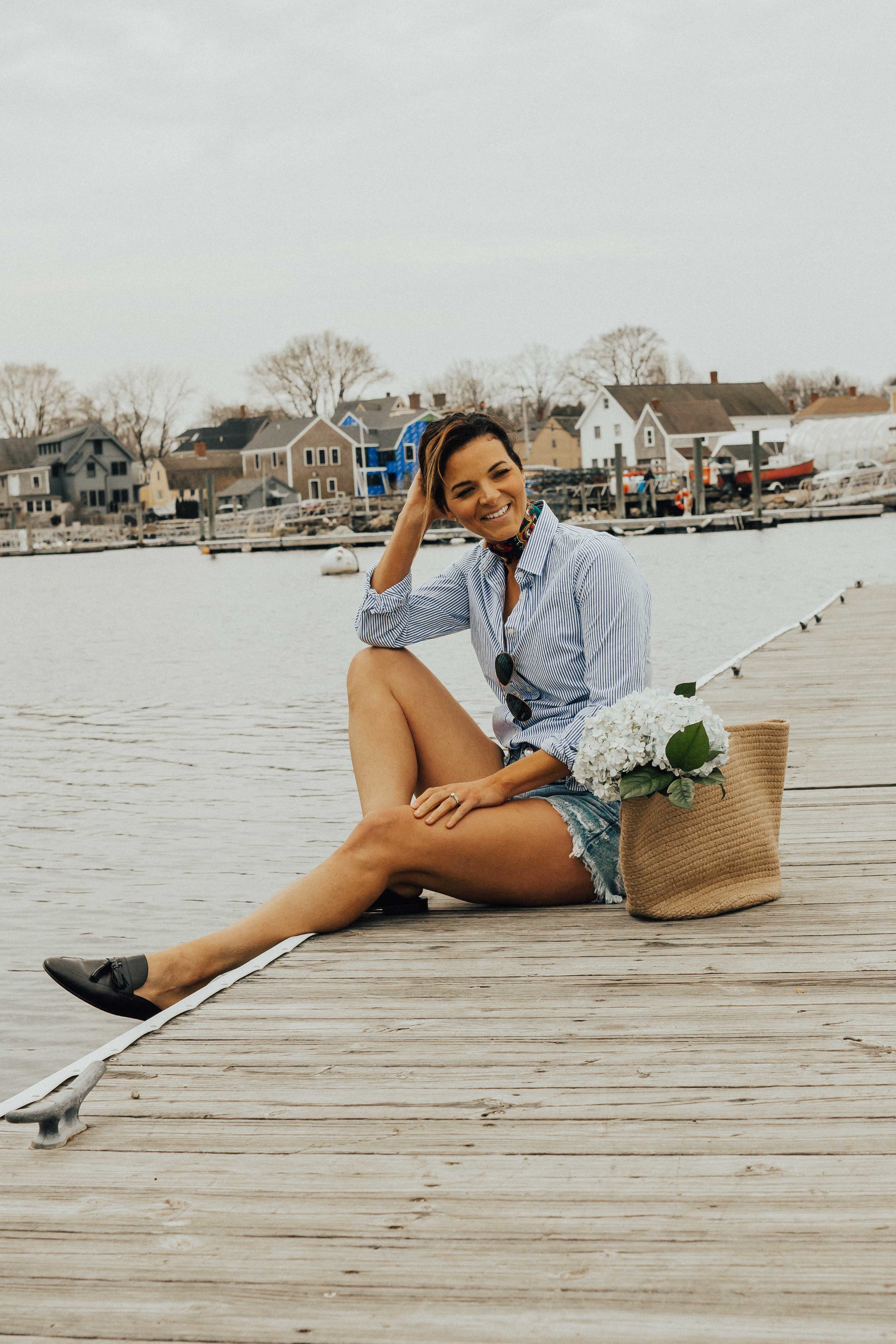 Heart and Seam is a life and style blog that celebrates fashion, beauty, wellness and positivity. Our mission is to create an online resource for women that inspires and encourages through relatable and attainable creative content.