Giving Tuesday 2018
A Global Giving Movement | Tuesday, November 27, 2018
Happy #GivingTuesday! This global movement is so special in so many ways and probably the best way to kick off the holiday season. Whether you're able to help others by volunteering or by making a donation to a cause or non-profit that is important to you, every gesture means so much to this social movement. One of the best ways to get involved with Giving Tuesday is right in your local community.
While I wish my family and I could donate to every cause that is near and dear to our hearts, this year we have decided to give back to the Prescott Park Arts Festival. If you're not familiar, Prescott Park is a local landmark and attraction in Portsmouth, New Hampshire. Each year, the Prescott Park Arts Festival provides free music concerts, theater productions and movies viewings throughout the spring and summer months. The Festival has become a tradition bringing people from all over the world who are visiting Portsmouth and the Seacoast to enjoy. The sense of community and togetherness is a magical experience.
Each year, our family makes a point to visit the Prescott Park Arts Festival as much as possible. Our kids love watching the live theater production and look forward to changing into their pajamas, grabbing a pizza and then watching a movie outside on a warm summer night. It's become a tradition in our family and one that I know will continue for years to come. It's moments like this that create long lasting memories for our family and ones that we will cherish forever.
"Your greatness is not what you have, it's what you give."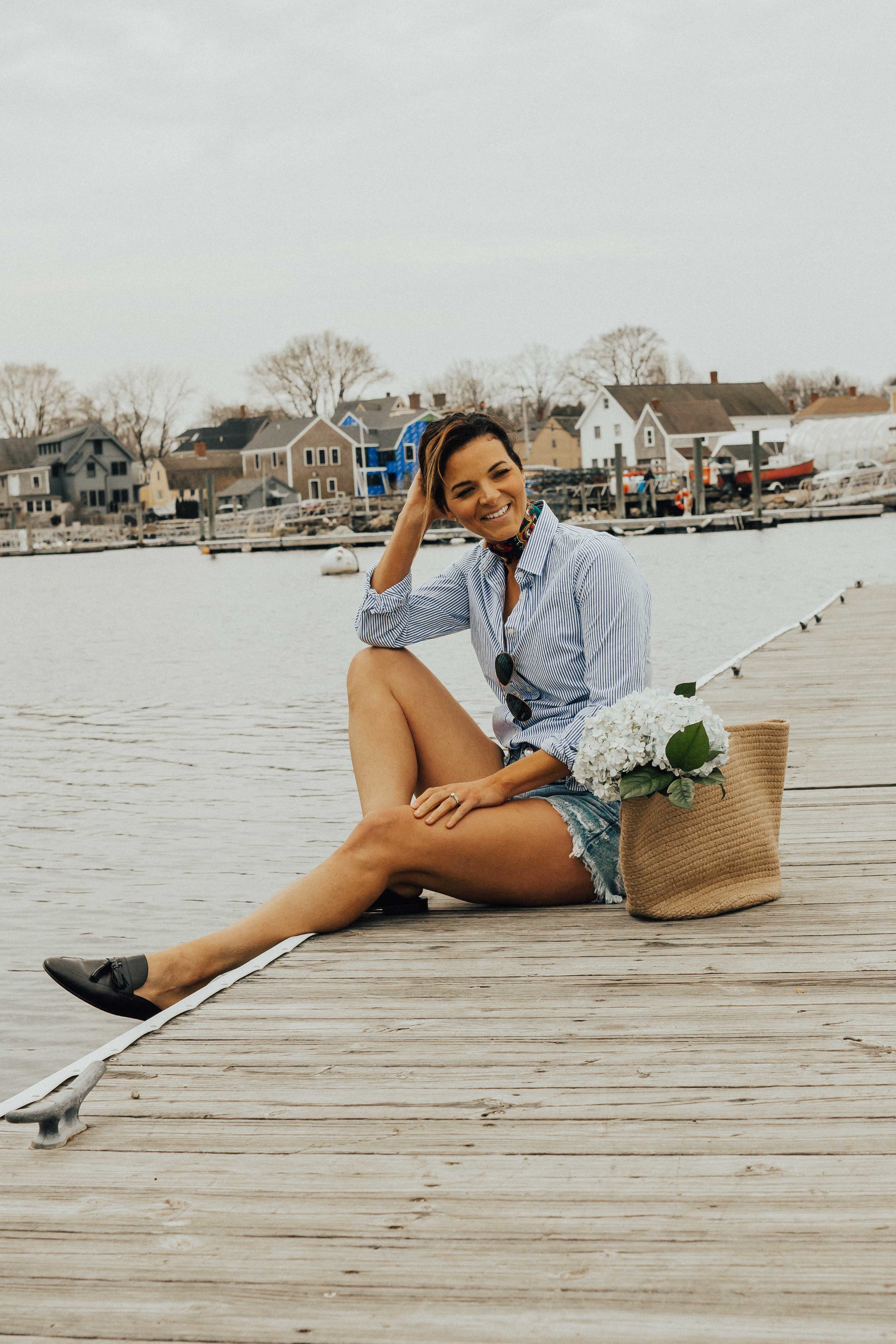 Heart and Seam is a life and style blog that celebrates fashion, beauty, wellness and positivity. Our mission is to create an online resource for women that inspires and encourages through relatable and attainable creative content.