Sangria Recipe: 4th of July Weekend
A Classic Summer Sangria Recipe Perfect for Fourth of July Weekend Celebrations
Sangria is such a classic summer drink and it's so versatile. You can customize fruit choices to your liking while still sticking with core red sangria ingredients. Here, I have changed out the standard lemons, limes and oranges for fresh strawberries and blueberries to create a fun and festive 4th of July themed drink.
I also found these fun star-shaped dishes at Target (love these too).
They were at those irresistible discounted bins at the front of the store. I had to have them but didn't know exactly what I would use them for. I think they work perfectly for holding additional fruit for the sangria or could be used for small snacks such as nuts, etc. Either way, they look great and are worth finding a use for!
The best part about this recipe is that you can make it in large batches so this red sangria is perfect for a Fourth of July cookout where there will be lots of people to enjoy.
Ingredients:
1 bottle red wine (I like Pinot Noir or Shiraz)
1-1/2 cups cranberry juice
1 cup brandy
juice from one large orange
2 cups fresh blueberries
8 ounces fresh strawberries cut in quarters
Club soda
Directions:
To a large pitcher add wine, cranberry juice, brandy and orange juice
Add blueberries and strawberries. Chill for a few hours.
To serve, fill glasses 1/2 full with ice and use a slotted spoon to add fruit from the pitcher to each glass. Pour liquid over ice and fruit, top with club soda and serve.
*You can also add raspberries, blackberries and even apples to create even more of a festive drink.
*Also, be sure to add the ice to the glasses and not the pitcher itself. You will dilute the sangria if you add directly to the pitcher.
I don't know about you but I cannot wait to spend the holiday weekend with family and friends. It's such a great time to enjoy great food, good company and now you can create a festive sangria as well. Enjoy!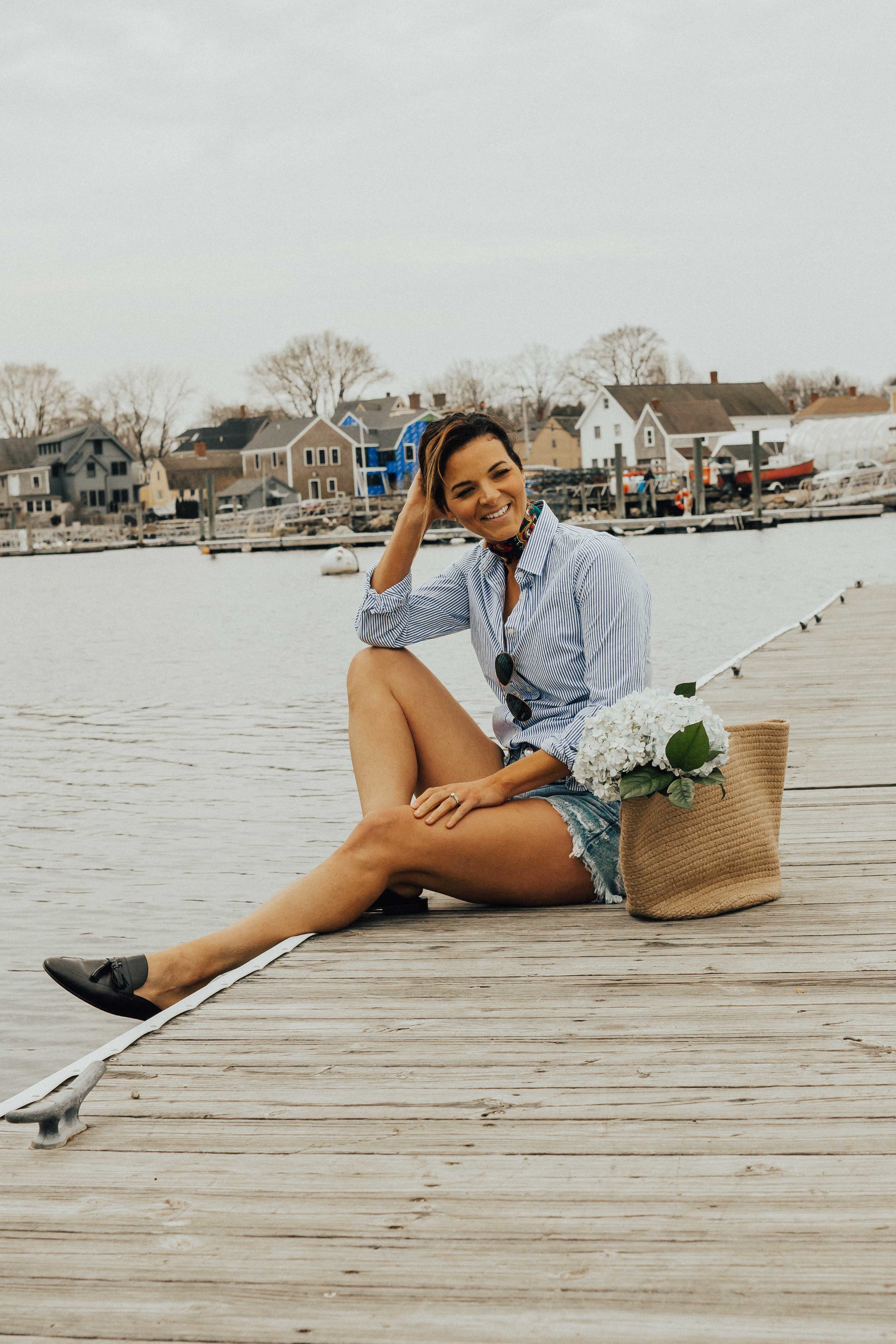 Heart and Seam is a life and style blog that celebrates fashion, beauty, wellness and positivity. Our mission is to create an online resource for women that inspires and encourages through relatable and attainable creative content.