Striped Ruffle Skirt
I'm in my late 30's and still find great pieces at Forever21. I was looking for something other than a LBD for my husband's annual holiday party and didn't really know what until I stumbled upon this Striped Drop-Waist Skirt. I'll admit, my husband and close friends were reluctant when I first showed them but after a while they came around and really ended up liking my final look for the party.
I am not sure what I was more excited for, the party or this look. Quick note about the party: my husband's company knows how to throw an event. You basically mark your calendar each year and rearrange any plans that may interfere. It is a true can't miss.
We start the night at our friend's home prior to the party. When the car arrives my phone rings. It is my mother-in-law. What could she possibly be calling for? Please don't tell me that one of the children is sick. Yup, I was right, my little man is sick and crying for mommy. Never even stepped foot inside the party so I just might have to save this again for next year's bash.
Side note: My son is feeling much better now. My heart breaks whenever my children don't feel well.
SHOP THIS LOOK
Black Bodysuit (similar here)
Block Heels (my favorite and under $30!)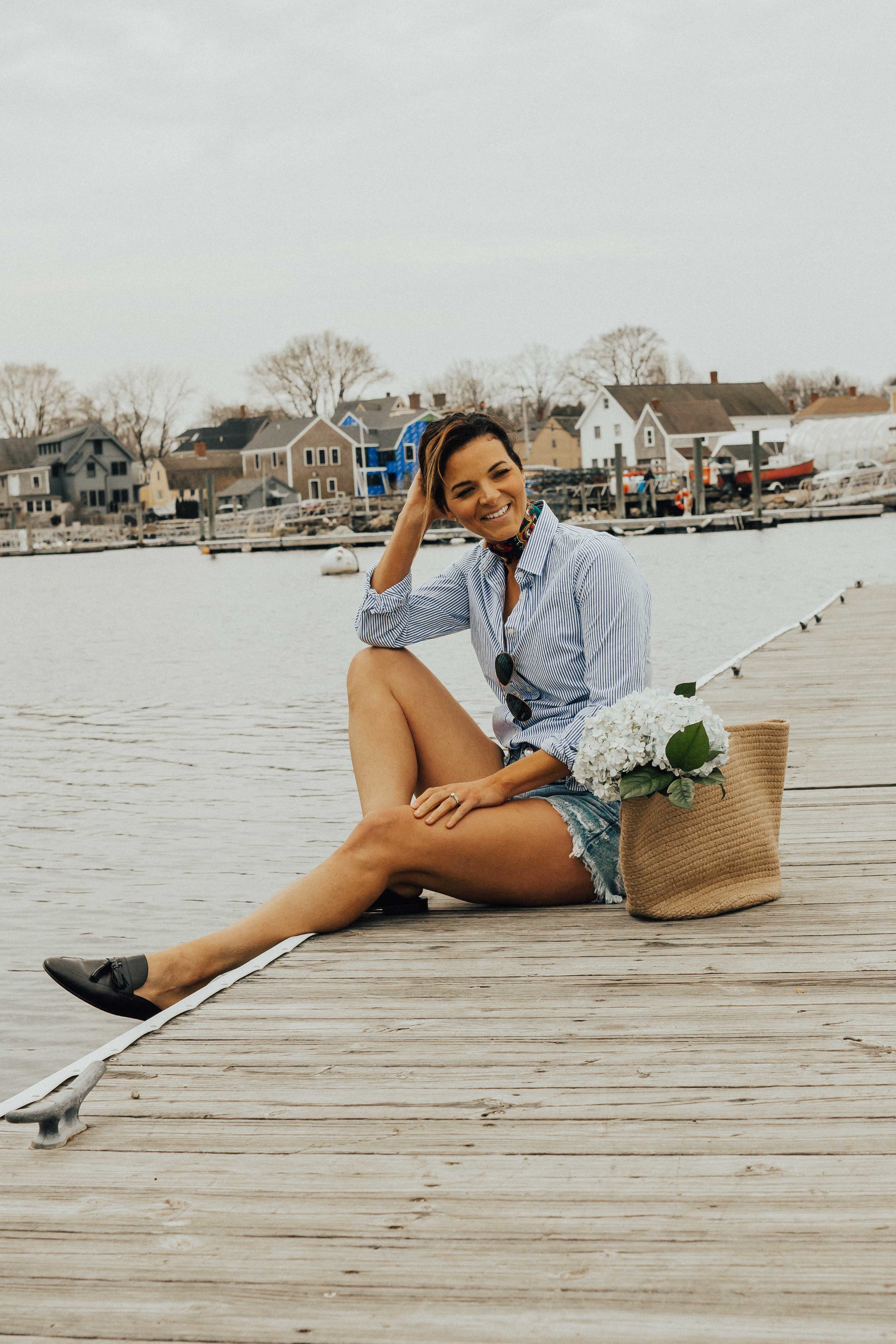 Heart and Seam is a life and style blog that celebrates fashion, beauty, wellness and positivity. Our mission is to create an online resource for women that inspires and encourages through relatable and attainable creative content.