Vegan Burrito Bowls
An Easy, Family-Friendly Vegan Meal
On our family's continued journey to migrate towards a plant-based diet, we have had our fair share of meals that have completely flopped. We like recipes that are family-friendly, don't take a a lot of time to make and don't compromise on taste, such as these falafel sandwiches I posted about a few months back. These vegan burrito bowls do just that. They're easy to make at home, are packed with veggies and protein and leave you completely satisfied. Bonus- our kids really love them too! Scroll down for the full recipe of these vegan burrito bowls.
Vegan Burrito Bowl
Ingredients:
- 1 cup dry brown rice *add bay leaf for more flavor
- 1 can organic black beans, rinsed
- 2 to 3 cups of Romaine lettuce, chopped
- 1 pint sliced mushrooms
- 2 tablespoons, soy sauce
- 4 tomatoes, diced
- 1/4 purple onion, diced
- 1 teaspoon minced jalapeno (more if you want extra heat)
- Handful of diced cilantro
- 1 clove of garlic, minced
- Squirt of fresh lime juice
- 1/4 teaspoon cumin
- 1/4 teaspoon chili powder
- Cilantro, minced

Toppings:
- 2 avocados, diced
- Shredded vegan cheese
- Tortilla chips
Directions:
1. Cook rice per instructions with added bay leaf. Once cooked, add salt to taste, handful of minced cilantro and 2 Tbsp lime juice.
2. In a seperate pan, heat black beans on the stove with olive oil and hint of lime juice.
3. For the mushrooms, over medium heat, coat a saute pan with olive oil, add mushrooms and soy sauce and cook until tender.
4. For the Pico de Gallo, combine tomatoes, red onion, jalepano, garlic, cumin, chili powder, and a handful of cilantro. Salt and pepper to taste.
5. To serve, place rice, beans, mushrooms, pico, avocado, and vegan cheese in separate bowls. Assemble as desired and top with crumbled tortilla chips. Enjoy!
Do you have any great family-friendly vegan recipes? I'd love to know in the comments below!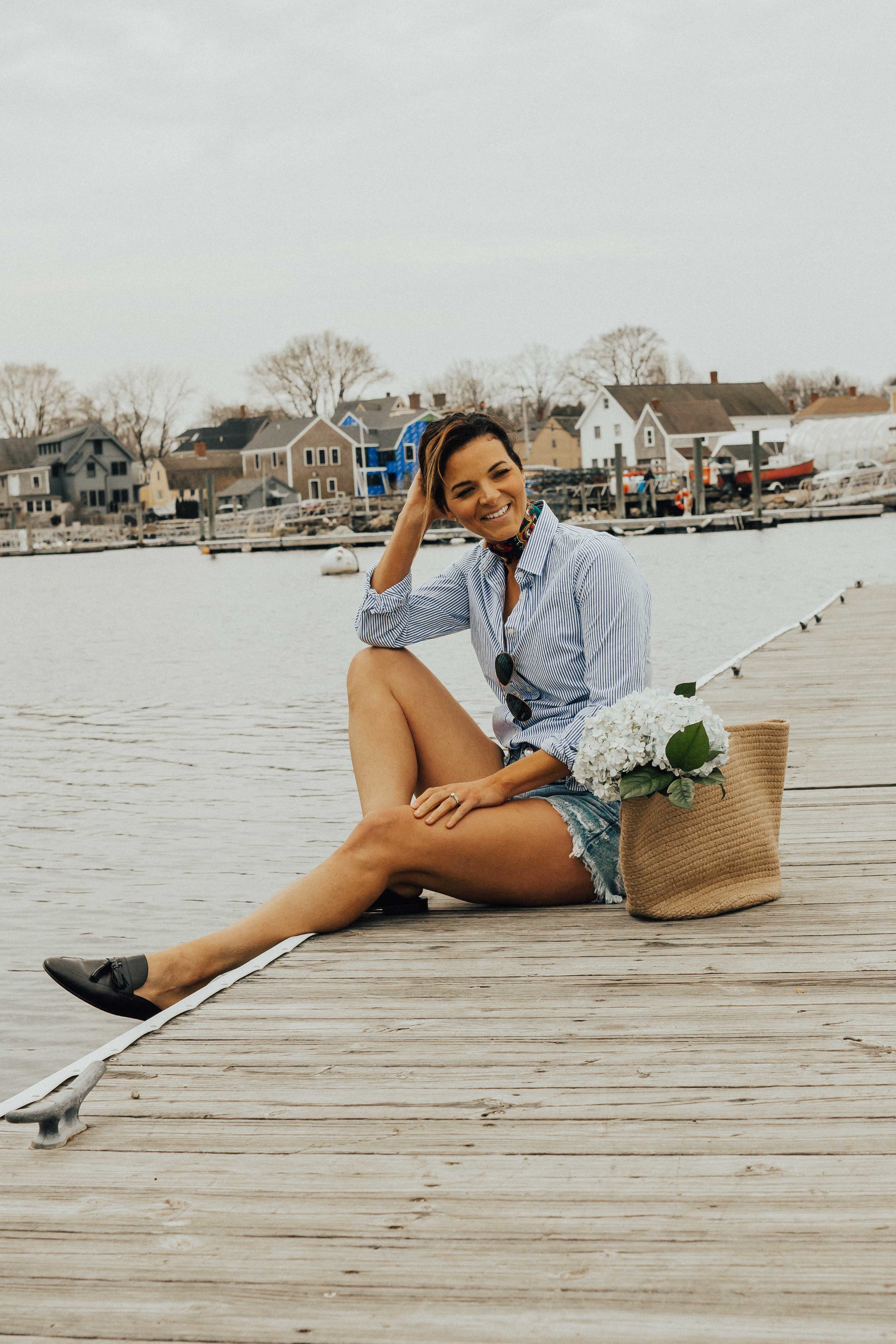 Heart and Seam is a life and style blog that celebrates fashion, beauty, wellness and positivity. Our mission is to create an online resource for women that inspires and encourages through relatable and attainable creative content.