What to Wear with Green Heels
How to Wear Green Heels or Any Other Statement Heel with Ease
Ways to Style Green Heels
These green heels were a birthday gift given by my Mother-in-Law. She is always so generous when it comes to holidays and birthdays and she likes to take the guesswork out of what to gift so I always send her ideas on what I would love to receive. These green heels were it. I always find myself gravitating towards this shade of Kelly green yet don't have many pieces that reflect my admiration that are hanging in my closet. I thought these green heels would be a fun addition but I also wanted to make sure I would wear them. I knew styling them would not come naturally. It will require a little more thought about when and how I would incorporate these statement heels into my outfit choices.
I first wore them with some denim shorts (that I have been wearing non-stop this summer) and loved how they added much more interest and fun than if I wear to just pair this look with a nude sandal or flip-flops. For today, I chose to pair them with some high-waisted navy pants and a blue tie neck top. This look is more polished than the first but the heels are still the focal point for both.
The Key to Styling Green Heels
I think the key to styling statement heels that are bold in color or have a fun print is to pair them with neutrals. Black, navy, tan, white and gray tones are all great jumping off points for styling green heels or any statement shoe for that matter. Denim is also such a great alternative and goes with everything.
I am looking forward to featuring these heels more and have quite a few style ideas already planned so be on the lookout for those. In the interim, I have rounded up a few more outfit looks featuring green heels.
Which look is your favorite? I'd love to hear in the comments below!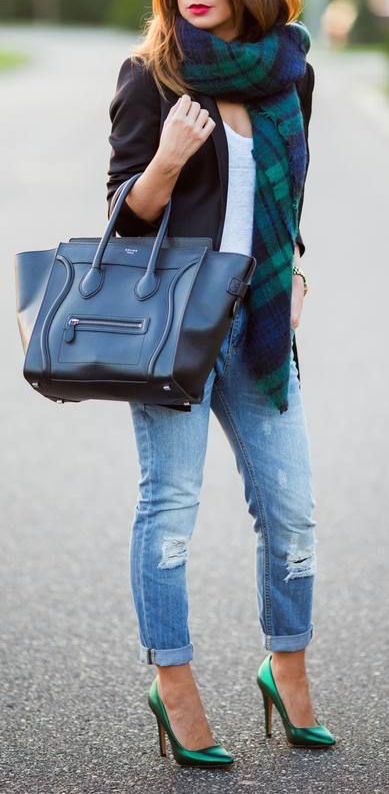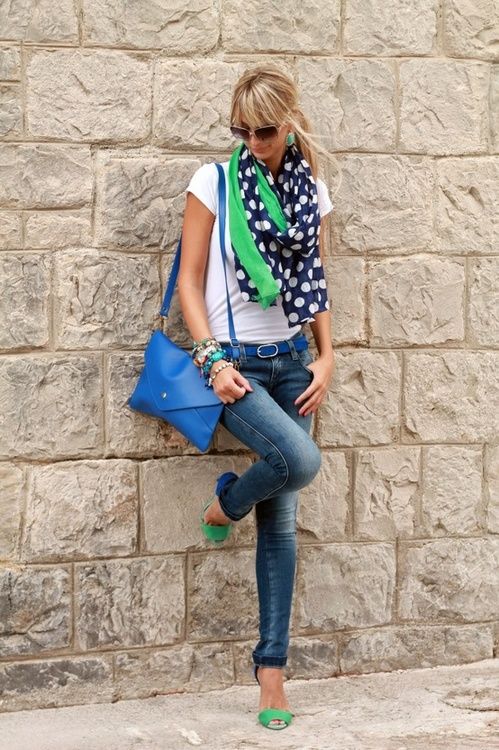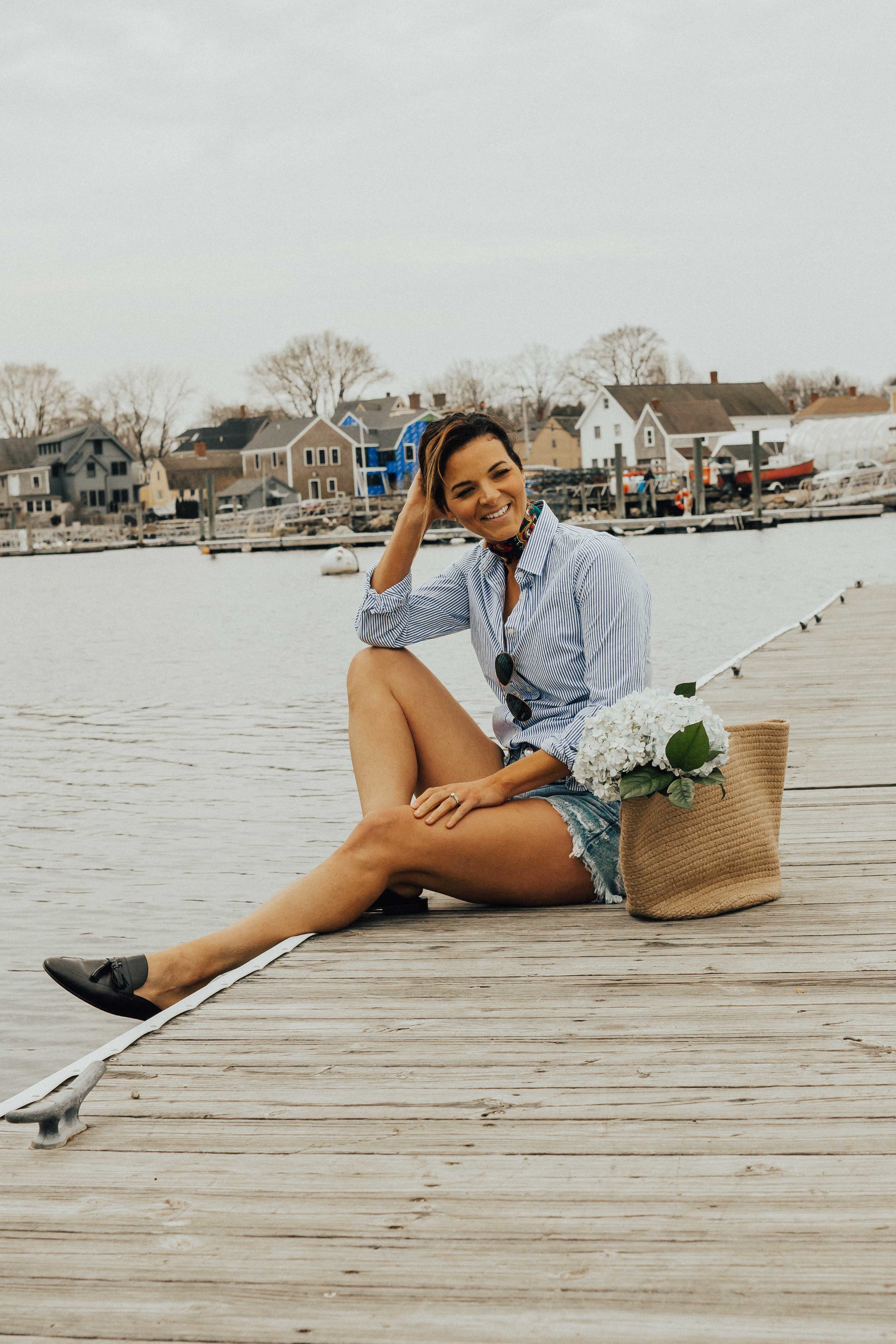 Heart and Seam is a life and style blog that celebrates fashion, beauty, wellness and positivity. Our mission is to create an online resource for women that inspires and encourages through relatable and attainable creative content.