White Flats
Hello! I hope you're all enjoying your week thus far:) I can honestly say I have never owned a pair of white flats until now (well maybe when I was a little girl and wore white patent leather shoes on Easter Sunday). I've been looking for a long time but nothing ever really seemed to jump out at me. I loved these tassel flats but didn't know just how much use I would get out of them. But then I found these. Since they arrived, I've been wearing them with everything from dresses to shorts and everything in between. Here I opted for a classic white peplum and some high waisted navy pants. This look made for a perfect little daytime date with my hubby.
*Also, if you haven't already, I'd love for you to subscribe to the Heart & Seam e-Newsletter. I'll be sending out my first email this week and I'm sharing some sneak peek looks along with some other fun finds! You can sign up to the right under "Let's Connect" or here.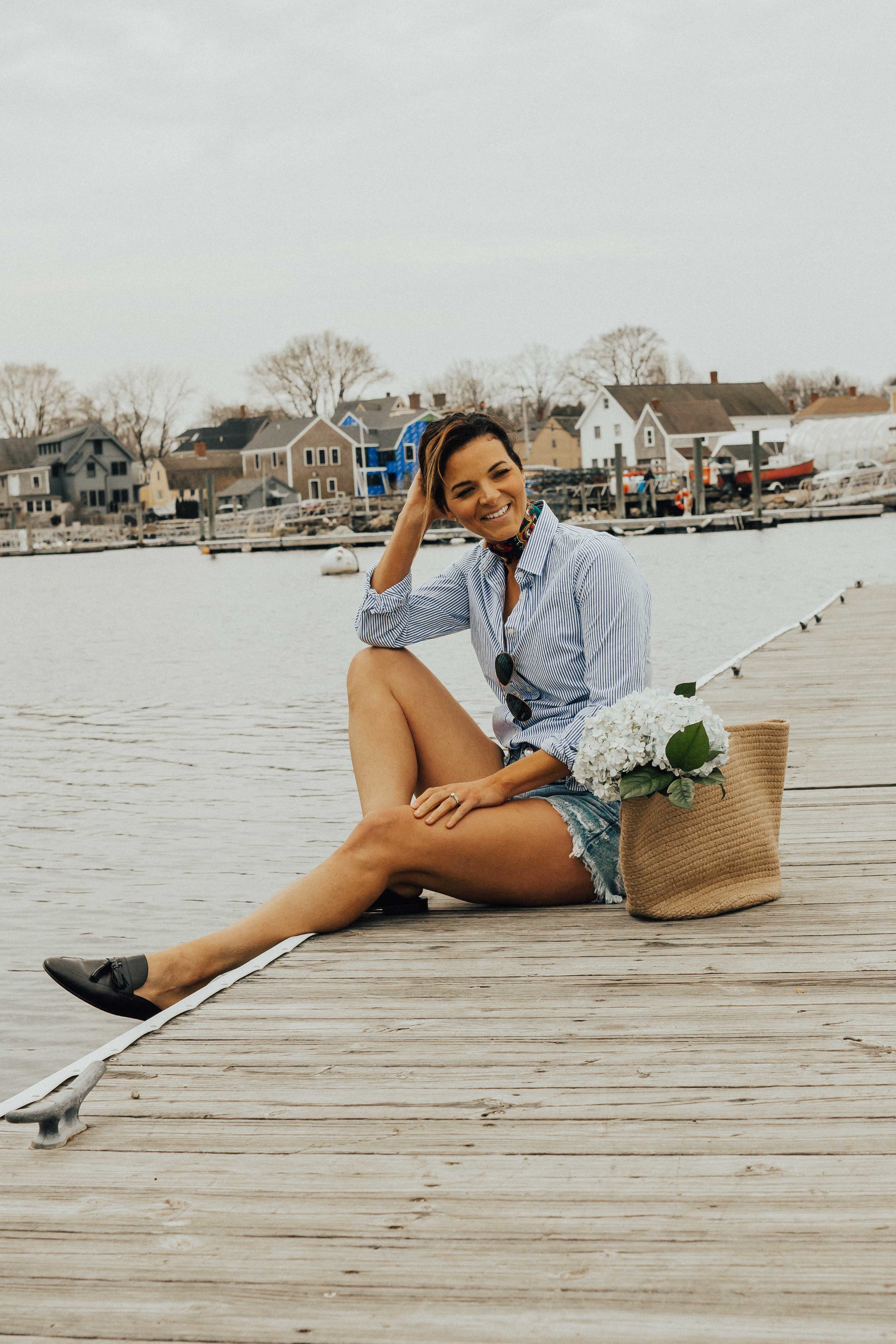 Heart and Seam is a life and style blog that celebrates fashion, beauty, wellness and positivity. Our mission is to create an online resource for women that inspires and encourages through relatable and attainable creative content.